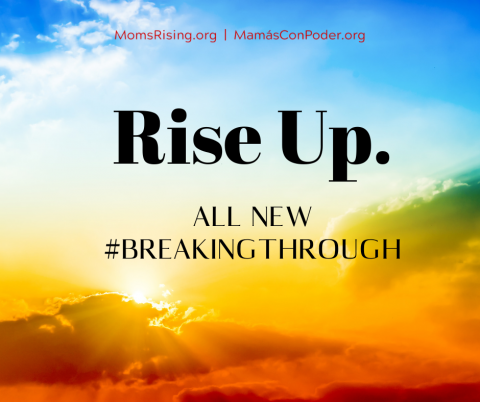 We have an all new podcast this week! On this episode of Breaking Through we cover what's happening with vote counts in battleground states including Pennsylvania; the powerful organizing by Black Voters Matter to get out the vote and move policy forward; the incredible impact of #LatinxVotan and the latest on what's happening with jobs and unemployment insurance in America. 
This weeks's special guests include: Dr. Lara Putnam, professor at the University of Pittsburgh (@PittTweet) , Brittany Smalls; Black Voters Matter (@BlackVotersMtr) Elizabeth Pancotti of Employ America (@employamerica) and our own Xochitl Oseguerra of MomsRising/MamásConPoder (@MamasConPoder)
Tune in where ever podcasts are heard but you can check it out on Spotify: https://open.spotify.com/episode/7owrMNmXa5qAEbKVtNcYvO?si=NS-Hsro2S4aia...