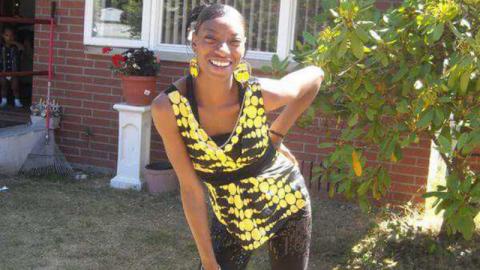 Demand police accountability for the killing of Charleena Lyles!
Charleena was pregnant. A mother of four, struggling with a mental health crisis, she called the police to report a robbery. Charleena needed support and help. Instead she was killed by police in front of her young children. There is no question that the Seattle police department could have and should have used de-escalation tactics, instead of shooting first and asking questions later. This is an unacceptable tragedy. 
Charleena Lyles should be alive right now.
Sign our open letter: Call for justice for Charleena Lyles!
Charleena's own past experience demonstrates this pattern. It turns out that this wasn't the first time the Seattle Police Department failed Charleena by using damaging and inappropriate protocol. For instance, a couple weeks before her death, Charleena was arrested when she called for help with an abusive boyfriend. She spent nine days in jail because she was a survivor of domestic violence and struggling with mental health. Seattle police knew she needed help, not guns. Yet their deadly actions adhere to a disturbing reality where guns are too often seen as a solution for police officers.
In fact, of the approximately 33,000 people who lose their lives to gun violence every year, nearly 1,000 are shot to death by police
.
The statistics show us that Black mothers are vulnerable to police violence; and here's how that can play out in real lives:
Enough is enough. Charleena Lyles' life matters. Black mothers lives matter. Black lives matter.
It's time for each of us to stand up and demand an end to what we're all seeing in the news and reading in reports: Structural racism permeates our criminal justice system from the moment the police are called (as this mom did) all the way through sentencing and beyond. This has to stop.
Please join us as we partner with ColorofChange to stand with Charleena Lyles's family for justice and accountability for her death. No family should have to bury their loved one due to police violence, and there shouldn't be automatic impunity for those who pull the trigger.