Recipes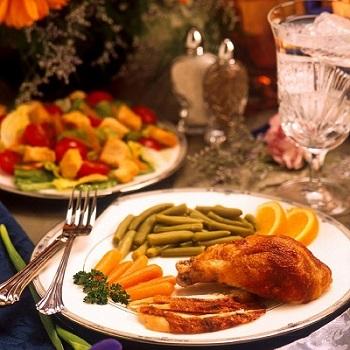 Delicious Side Dishes for the Holidays
Looking for variety this holiday season? With sides, it's easier to experiment and introduce your family, and children, to new flavors. Presenting them during the festivities, will also encourage them to try something they ordinarily wouldn't eat because they see others eating them as well. That's the kind of peer pressure I don't mind my sons having! Plus, these recipes have been Mom tested and approved by some of our favorite food bloggers.
To view a recipe, simply click on the image below. Enjoy and happy holidays! 
Brussels Sprouts with Grapes & Walnuts
Brussels sprouts are not typically something my sons' eat without cajoling; however, when I make this side dish, they often ask for seconds. It's a east recipe that takes less than 30 minutes from start to finish. 
If you're a mac and cheese lover, you'll enjoy this variation! According to Melanie, "Trinidadian macaroni pie comes from the Caribbean island of Trinidad and is one of my husband's favorite dishes." After looking at the images, we can see why!
I'm a rice lover so I was delighted when I discovered Ericka's variation. Her dish, called Orphan's Rice, includes garlic, onions, toasted nuts,  cooked bacon and celery. You can also add pine nuts and parsley to the mix. According to Ericka, "The flavor variations are endless." So head on over to her site to check it out, then add your personal twist to this dish!
If you try any of the above recipes, come back and let us know what you thought. Also, feel free to let the bloggers know you found them via MomsRising.