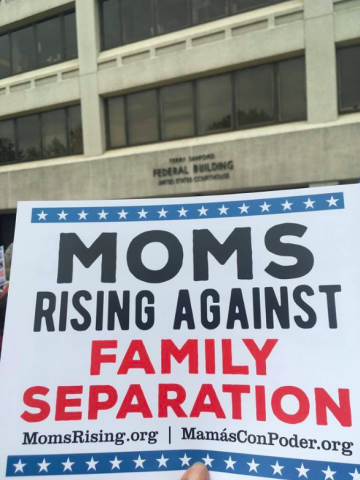 Defeat of House Immigration Bill a Victory for Refugees, Immigrants, Our Country
The defeat of Speaker Paul Ryan's Border Security and Immigration Reform Act of 2018 in the House of Representatives is a welcome bit of good news at this time when the Trump administration and Congress are taking appalling actions that harm immigrants and asylum-seeking families. This vote is a victory for refugees and immigrants and for the fundamental values that have made our country strong.
"It was laughable for Republicans to try to position this bill as moderate. It was anti-immigrant and anti-family. It would have resulted in children being detained indefinitely in worse conditions than they are being held in now, followed by their near-immediate return to the life-threatening conditions they fled. It would have gutted our country's asylum laws and damaged our immigration system. In fact, it would have enhanced the danger for at-risk children by jailing them for longer periods of time.
"The moms of America are horrified by what this administration is doing to families who come to the United States to escape violence and natural disaster, and we intend to march on Saturday, in Washington, D.C. and across the country, to protest the cruel, dangerous and immoral actions of our government. We will not allow human rights abuses in the name of immigration enforcement to continue – or turn our backs on one another now.