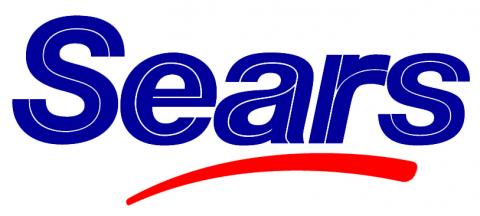 Dear Sears and Walmart, About Your Breastfeeding Faux Pas, A New Pilot Project Could Save You (And Others) Millions
We all watched with shaking heads this week as a Sears security employee posted screen shots of breastfeeding mothers that he captured from Sears security footage on Twitter.  The twitterverse unleashed its fury, citing the obvious concern about violating the privacy of these unsuspecting mothers and the obvious stupidity of an employee who should know better. The employee was fired. 
The fact is, when to comes to breastfeeding in public, employees of many retailers often get their companies in big trouble, with let's say, not-well-thought-out moves.  Last week, a nursing mother who claimed she was treated rudely at a Walmart in Greenville, North Carolina by employees received national media attention.  Victoria's Secret also recently came under media fire when an employee asked a breastfeeding mother (who was likely sitting under a busty model poster) to leave the store.  These incidents are costly in media damage control and the potential reputational damage is unquantifiable—especially among such an important demographic as mothers—who are proven to be the primary decision makers for consumer purchases, and who clearly spend a lot of time in retail stores.
Companies like Sears will be happy to know that a new pilot project, recently funded by the W.K. Kellogg Foundation, may offer hope. And huge cost savings. The First Food Friendly Community Activation Initiative (3FCI) is designed to make communities all across America more breastfeeding supportive. That includes all the key touch points for a nursing mother from employers and retailers to restaurants and places of worship.  The innovative approach first goes into a community to take a pulse of its resources and sentiment. Then it provides on-going training and education to businesses, churches, mall managers and other establishments—including, (Pay attention Sears and Walmart) retail  employees. For example,  3FCI training would cover important things for store employees to know like state privacy laws, state breastfeeding laws and things to say and not say to a breastfeeding mother.   And businesses can view the staff training exactly for what it is—a representation of their commitment to improving infant health and supporting all mothers in their feeding choices.  That's a win for both your public relations and human resources departments!
 It won't stop all boneheaded employee moves, but the project, to be piloted over the next 3 years in Detroit, MI, Philadelphia, PA and Racine County, WI holds promise for making sure mothers can breastfeed in their favorite stores, restaurants and malls without worry of uninformed employees or a fear of shaming.   
The fact that nursing mothers don't have this full freedom right now is sad enough.
Note: Kimberly Seals Allers is the project director for the FFFCI (First Food Friendly Community Initiative).  The project continues the work Seals Allers began in 2012 exploring the impact of "first food deserts" (communities that lack the resources for mothers to successfully breastfeed) in the Southeast and developing community-based solutions. That initial work, funded by the W.K. Kellogg Foundation, led to an additional grant from WKKF in June 2014 to Metro Solutions, a Detroit-based non-profit fiscal intermediary, who will subcontract the work to the team led by Seals Allers which includes, Kiddada Green, founder of the Black Mothers Breastfeeding Association and Duane Kinnon, a non-profit specialist and community engagement consultant at The Kinnon Group.   Learn more about new FFFCI project here.