Sign on!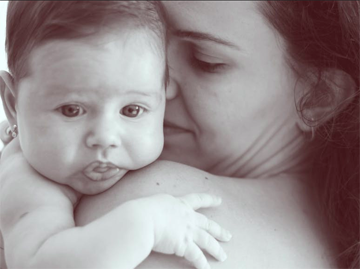 DC leaders: Fund the Birth-to-Three for All DC bill and leave Paid Family Leave alone!
So here's a head scratcher for you: Just days before DC Mayor Muriel Bowser holds a Maternal and Infant Health Summit, she released a statement encouraging the DC Council to shift funding from the District's Universal Paid Leave Amendment Act of 2016 to the comprehensive Birth-to-Three for All DC Act of 2018. Uhhhh…...I'm confused.  
As a pregnant soon-to-be mom myself, I'm struggling to understand how Mayor Bowser can champion maternal and infant health while...at the same time!...urging the Council to divert funding from one critical family and infant support to another.
It's like robbing Peter to pay Paul, but in this case it's families in the District who will be robbed.
Confused like me? I don't blame you! This is a confusing maneuver by the Mayor, but here's what's going on: On September 6th, the Mayor signed into law the Birth-to-Three for All DC Act of 2018, a bill that was passed unanimously by the District of Columbia Council that would meaningfully expand childcare access and prenatal/postnatal services for families with young children in Washington, D.C. This is the good news.
The bad news is that Mayor Bowser then went on to announce that she was calling on the DC Council to reopen and cut back on the Universal Paid Family Leave program! 
What in the what? This means the District would be expanding access to pre and postnatal services for families and at the same time acting in a way that will limit families ability to access these same expanded services!?! It makes no sense.
And Mayor Bowser knows that maternal and infant health doesn't stop at birth. As noted on her own Maternal and Infant Health Summit page, it's critical that "every infant, mom, and dad has a safe and healthy environment to thrive and receive the support they need to promote early childhood development."  
We agree with you Mayor Bowser, which is why we are urging you and the DC Council to support funding for the Birth-to-Three for All DC bill and leave the Universal Paid Leave Act alone!  
Paid family leave and high quality health and education services aren't separate or interchangeable, but the building blocks that together ensure the health and success of all families. Research shows that:
Taken together, these policies represent a comprehensive system of supports that strengthen families, communities, and our economy. Robbing families of critical supports not only goes back on a promise to families, but threatens the very foundation needed to build strong and healthy families. No one should have to choose between family, community, and healthcare supports for their young child.
Becoming a new parent offers enough challenges, let's not make these basics one of them. DC has the opportunity to ensure all infants, babies, toddlers, and their families a strong start; let's do this!
Have your own experiences with paid family medical leave or childcare in the District? Tell us about it in the comments below!