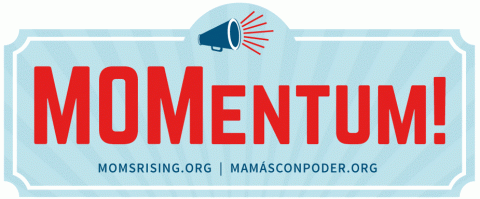 Cupcakes and More: Your January MOMentum!
Happy 2020! It's January and our work to strengthen this movement of women, moms, and families already has MOMentum! I'll start with great news: Thanks to donors like you, we exceeded our fundraising goal in our 2019 end-of-year giving campaign, activating our match! That means we brought in more than $100,000, turbo boosting our work for MomsVote, paid family and medical leave, gun safety and so much more.
Read on to see what we've accomplished and what's coming up; it's going to be an exciting year and we couldn't be more glad that you're helping power up this movement.
PIECE OF CAKE
Who can resist a cupcake?
Thanks to your support, MomsRising supporters made another witty and attention-getting petition delivery this month, this time urging key U.S. Senators — including Senate Majority Leader Mitch McConnell — to support a fair impeachment trial.
We presented thousands of signatures from our supporters along with yummy cupcakes listing the two most important (and missing so far) Fair Trial Ingredients — witness testimony and documentary evidence.
THANK YOU for all the ways you support innovative, fun, and effective actions like this!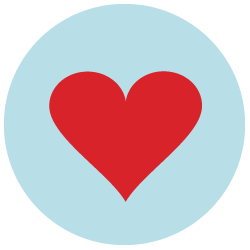 MEMBER LOVE
Members share how MomsRising is a positive force in their lives.
"MomsRising is a go-to organization where I can find some way of helping even if it is as simple as a signature. It just plain makes me feel like I can do something to help in some way no matter how small."
— Julianne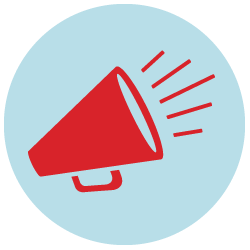 MEDIA SPOTLIGHT
Washington state's new Paid Family Leave law takes effect
Jan. 1, 2020, Q13 Fox (Seattle-Tacoma)
"This policy is literally about life and death. It's about being able to be there when a new baby arrives or when you adopt a baby... or to be there when you have an absolutely critical health emergency in your own life...It allows people to be there when their family needs them most."
— Kristin Rowe-Finkbeiner, MomsRising Executive Director/CEO
"The U.S. finally has better maternal mortality data. Black mothers still fare the worst."
Jan. 29, 2020, NBCnews.com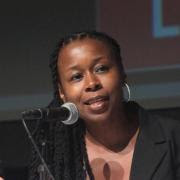 ""We have to understand the problem in order to solve it," said Monifa Bandele, senior vice president of MomsRising, a nonprofit organization that advocates for the rights of mothers and other women. "And we never had consistent data, so there was really no way to quantify what was happening. But what we did know from the data that we were getting was that there is a crisis."
"She and others said they hoped more precise data could lead to new policies that would reduce preventable deaths and eliminate the racial disparity in maternal mortality."
— Monifa Bandele, senior vice president of MomsRising
COMING SOON
Feb. 6, 13, 20, 27 | Bilingual #EarlyEdChat Tweetchat, 2pm ET
Held weekly on Thursdays.
Feb. 27 | #MaternalJustice Tweetchat, 8-9pm ET
Held monthly on the last Monday of the month.