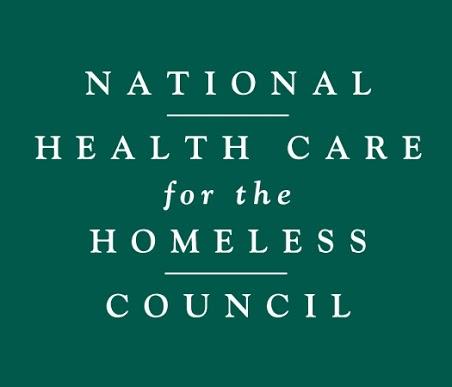 Connecting Homeless Kids and their Families to Medicaid
Many American families are having a hard time these days. The cost of housing, child care and other living expenses are rising, and benefits and wages aren't keeping pace.  It's no wonder that 1.6 million kids are homeless and we are seeing more families and children calling home a place that's actually a car, a homeless shelter, a temporary housing program, a friend's couch or even an alcove tucked away somewhere on the street.  
In times of crisis, finding shelter, food and safety are the primary concerns, and things like making doctor visits and keeping insurance benefits up to date tend to fall by the wayside. Sadly, this also means serious illnesses can go unaddressed, and preventive care like immunizations and developmental screens get completely off schedule.
Fortunately, the Affordable Care Act made enrollment in health insurance much easier, and created new opportunities for parents who may not have qualified under previous Medicaid rules in their state. Families now have new tools to treat health problems and prevent bankruptcy due to medical debt (two primary causes of homelessness).
Our Work:  Since 1986, the National Health Care for the Homeless (HCH) Council has worked to eliminate homelessness by ensuring comprehensive health care and secure housing for everyone. We provide training, research, and policy advocacy in support of HRSA-funded HCH programs and others across the country, helping unite the best practices in homeless health care.  Because of historic limitations in Medicaid eligibility, only 39% of the 837,000 patients in our care in 2012 had health insurance.  But now that's changed! HCH projects in many states are actively providing outreach and enrollment assistance to people on the streets, in shelters, and in clinic waiting rooms—finding that the majority of our clients in Medicaid expansion states now qualify for Medicaid.
Navigating this process has been challenging, but frontline workers recommend the following tips for reaching homeless moms and their children:
Establish relationships at domestic violence shelters and other housing programs that work with families so mom doesn't have to make another office appointment somewhere.

Ensure the local soup kitchen, other meals programs, or Head Start programs have someone onsite who can do enrollment for those who haven't yet signed up.

Be prepared to take time to describe why health insurance is important, and why the family needs to get connected to care.

Emphasize that Medicaid has no deadline for enrollment! They can enroll at any time.
The National HCH Council has made enrollment a top priority, with a dedicated site specifically focused on how the Affordable Care Act will impact the homeless community.  There's advice from homeless service providers in this two-page tip sheet, a "Got Medicaid?" flyer that you can distribute to help raise awareness, and an enrollment fact sheet that describes how the ACA made things much easier for families who might not have a home address, a paystub, or a birth certificate on hand.
Connecting Families to Benefits and Care:  Enrollment efforts at homeless clinics are helping connect people to both benefits and health care services.  In Baltimore, a mom came into the clinic with her three young children—none of them had health insurance and the children had not seen a doctor in quite some time.  Enrollment workers quickly understood that mom was in crisis and couldn't spend a lot of time on paperwork.  A benefits specialist came into the pediatric waiting area so she could sit with mom to complete the Medicaid enrollments while the social worker gave the kids snacks and assessed the family's situation, and nurses administered rounds of immunizations, dental varnishes, and other aspects of well-childhood checkups. This family is now being connected to broader range of follow-up care.
Connecting kids to coverage isn't just about the little ones, of course.  A few weeks ago, a mom and her five teenage children (age 13-18) were without health insurance when they presented for services. Mom's only income was a modest child support payment for the youngest, at $131 a month.  All the teens received physicals, health assessments, dental care, immunizations, and reproductive health care (including STD and pregnancy screening and birth control counseling).  While her kids were getting services, Mom was able to finish the Medicaid application for the whole family, to include the 18-year-old.
Homeless Moms are Still Moms. We know Medicaid helps moms and kids access the care they need to stay healthy, especially in times of crisis when families could use an extra helping hand. We are pleased to support MomsRising in highlighting the importance of connecting America's homeless families to the insurance that can change their lives.
To find out if you qualify, visit your state Medicaid agency's website or HealthCare.gov. You can also call 1-877-KIDS-NOW (1-877-543-7669) for help applying.