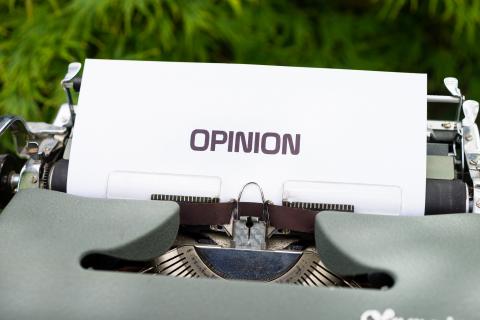 CNN OPINION: This Equal Pay Day, let's smash the maternal wall
"If families really mattered to Republican leaders, then they wouldn't be focused on banning important books, restricting access to reproductive healthcare and attacking LGBTQ+ kids." - Kristin Rowe-Finkbeiner
In this powerful CNN Opinion, MomsRising Executive Director Kristin Rowe-Finkbeiner commemorates Equal Pay Day 2022 by urging lawmakers to smash the maternal wall that holds women, families and our economy back. 
Below is an excerpt.
Tuesday is Equal Pay Day. Much as it sounds like a day to celebrate, it's a day to agitate. After all, it's the day in 2022 until which women have to work -- on average across all races and ethnicities -- in order to earn what men were paid in 2021. Yes, you read that right: Women have to work 14-and-a-half months to earn what men earned in the 12 months of 2021.
And it gets worse.
There's a grim reality in America: Being a mom is a greater predictor of wage and hiring discrimination than gender -- and due to structural racism, Black, Brown, Indigenous and other moms of color experience compounded wage and hiring discrimination. The data is shocking. Latina moms earn just 46 cents, Native American moms just 50 cents and Black moms just 52 cents to a White dad's dollar, according to the National Women's Law Center. Moms, on average, are paid just 75 cents to every dollar that White fathers are paid, per that same study.
In her response to President Joe Biden's first State of the Union address, Republican Iowa Gov. Kim Reynolds mentioned the words "mom," "parents" or "families" almost a dozen times, coming to a crescendo by saying that "parents matter." But missing from her speech was any mention of the care infrastructure policies that really, truly matter to parents (ones that Biden rightly lifted up in his address).
Let's be clear: If families really mattered to Republican leaders, then they wouldn't be focused on banning important books, restricting access to reproductive healthcare and attacking LGBTQ+ kids. Instead, they'd be focused on building the care infrastructure America needs, which would go a long way toward finally breaking through the "maternal wall," the barrier of bias that moms face in the workplace and our lives.
This maternal wall is holding the majority of women in America back and its extreme wage gaps hurt not only moms, women, parents and families -- but also our communities, businesses and economy.
---
Excerpted from CNN OPINION: This Equal Pay Day, let's smash the maternal wall