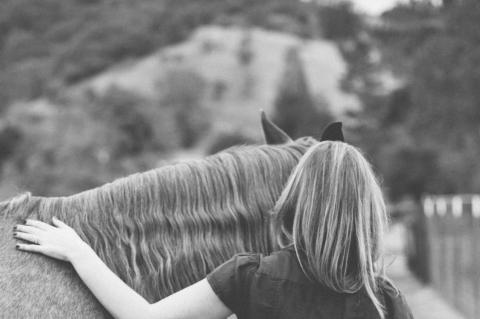 Circling Up and Leaning into Our Mom Herds
I took a page out of my own book! 
The Human Herd: Awakening Our Natural Leadership was released into the wild last month. It was terrifying! Soul crushing anxiety. So, on the eve of the book release, I did what I learned to do staying sober in recovery--and what I've learned from the horses and what I urge in the book--CALL IN THE HERD! I sent an SOS message to my inner circle and asked for help, support, and love. Help me with my fear and help me celebrate. Two very different needs. The herd showed up!!!
We can do just about anything if we aren't doing it alone. Especially parenting – especially being a mom. Moms have been struggling for a while, but the pandemic made us acutely aware of that struggle. The pressures we faced increased and became more evident. We felt the pain of an invisible labor imbalance that's always existed in households and parenting but became very visible. Especially if you are leading a household and working.
We need to speak up and be open and honest about our needs and not afraid of being shamed for having those needs. We need to have the conversation about how it is hard to be a mom and find other moms who support how we take care of ourselves. Mammal groups are matriarchal. That means females create the group culture. We are wired to be very collaborative and interdependent.
We need to see other women as allies in self-care and caring for each other and approach our friendships and our mom communities from that perspective (versus competitive). Like the horses, and other mammals, we need to lean into the part of us as female leaders that take care of ourselves and each other with a kind of sisterhood. Yes, we're struggling, and that's okay – that's just part of being a mom. But we have to talk about it, work with each other, and use each other as resources.
I named my business The Circle Up Experience because "circle up" is what we used to do. We circled up our wagons to share resources and create safety in numbers. We have the instinct, as human animals   to form herds – to form community. We have it in us to be good to ourselves and to each other, to look for ways to be of service. But we must nurture these instincts and practice these skills daily.