Take Action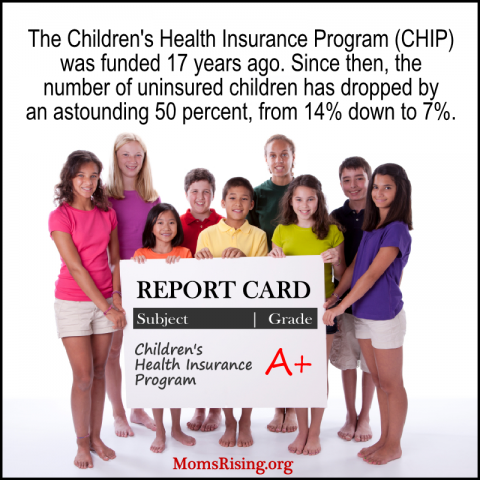 CHIP'ing Away At Getting Kids Covered
I've written extensively about my experiences with febrile seizures. From the first one that rocked my world to the latest just a few short months ago.
What I haven't discussed is the backend. The trips to the pediatrician, the cost of the ER visits. The toll that having those hefty bills could've had on my family.
Since my frog princess was born, I've woven in and out of insurance coverage. Two employers covered me first, Medicaid covered her when I lost my job, then her dad covered her until he lost his benefits at work and recently, CHIP covered her as I wasn't making enough to get her covered on my own.
Although I myself went a couple of years without coverage, I was lucky enough to have been able to count on Medicaid and CHIP to cover my daughter while I settled myself into a business.
What Is CHIP?
The Children's Health Insurance Program was first instituted in 1997. Since its inception, CHIP has helped to cut the numbers of uninsured children by an astounding 50 percent while improving health outcomes and access to care for children and pregnant women across the nation.
CHIP provides free or low-cost health coverage for more than 7 million children up to age 19. Families with incomes up to $47,700/year are likely to be eligible for coverage. Depending on the state, families could have higher incomes and would still have their children qualify for CHIP.
What Is The CHIP Extension Act of 2014?
The CHIP Extension Act of 2014 aims to fund CHIP through September 30, 2019. This date is consistent with the current requirements on states to maintain their CHIP efforts. Currently, funds for the CHIP program are set to end on September 30, 2015.
Why It's Important
In 2012, more than 8 million children depended on CHIP to provide healthcare coverage. We need to ensure that those children and the ones that have and will sign up for service are covered. Those parents deserve the peace of mind that comes from not having to worry about outrageous medical bills or being unsure as to how your child will receive medical care.
I know what it meant for me to have my daughter covered for the visits to the ER as she lay unconscious in my arms while I prayed for her temperature to not rise and cause another seizure. But I also know the relief I felt to know she was covered for her well visit or for a bout of strep throat. Though she's now covered under my personal insurance, I'm forever grateful for the time when CHIP came to the rescue and lent a hand to help care for my girl.
I can imagine many parents have shared my collective sigh of relief thanks to CHIP. Let's make sure we get the extension act of 2014 on the books as a win for kids! Be sure to sign the petition below.
Have a story to share? Tell us your CHIP story?
Join us on Twitter on Wednesday 7/23/14 at 2 p.m. EST for a #WellnessWed chat regarding CHIP!