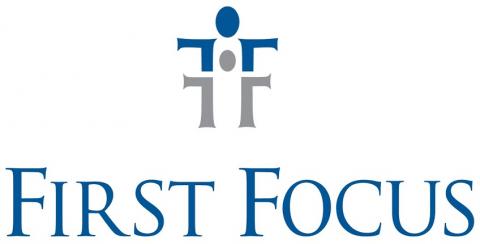 Celebrating Mother's Day with CHIP
How about a Mother's Day gift of one less thing to worry about? The Children's Health Insurance Program (CHIP) and Medicaid are there for families still without health insurance, and there's no enrollment date to worry about. Children and teens up to age 18 – expecting mothers and parents too! – may be eligible for this free or low-cost care. So Mom can rest easy on her special day knowing the kids are getting regular checkups, lifesaving immunizations, doctor and dentists visits, emergency care, and more.
A Pennsylvania mother whose three sons are enrolled in CHIP thanks the coverage for the "perfect" care her twins received when they were born premature:
"We are very hands-on parents. It was so comforting to us to know that CHIP allowed us to keep that up. If we would not have had the program, I am not so sure we would have been able to take three boys to the Doctor / Pharmacy for all of those needs, right away." 
Another mother and teacher in Utah whose four children are enrolled in CHIP is thankful for the coverage that paid for her daughter's emergency room visit after a severe allergic reaction to an antibiotic:
"Thank goodness we were on CHIP. I may have waited too long to take her to the emergency room if I hadn't known I had the coverage."
The Children's Health Insurance Program (CHIP) and Medicaid have been incredibly successful at keeping our kids healthy and covered. Even as the recession cost millions of children employer-sponsored health insurance, CHIP and Medicaid kept the uninsurance rate among kids at historically low levels. And while the Affordable Care open enrollment period ended in April, CHIP and Medicaid enrollment never ends.
CHIP and Medicaid eligible is determined by family size and income. If your children are uninsured, there's a good chance they qualify because nearly two-thirds of kids uninsured today are eligible. You can check eligibility in your state and enroll your kids in CHIP or Medicaid at www.insurekidsnow.gov. Applying is free and easy. And mixed-status families can apply for coverage for their children and other eligible family members without triggering immigration enforcement activity.
CHIP and Medicaid coverage is so critical to the 40 million enrolled children that First Focus joined over 400 leading national, state, and local advocates from all 50 states and the District of Columbia urging Congress to protect this investment in our kids.
To learn more about Medicaid and CHIP and how to enroll, visit your state's Medicaid agency or HealthCare.gov. Or call 1-877-KIDS-NOW (1-877-543-7669).