Celebrating Fathers Who 'Leave' to Be Home
This Father's Day, we're pulling back the curtains to reveal a side of father's work that is rarely shown. We're highlighting fathers who have or wanted to take time off from work to help their family establish a strong foundation, including a solid start with breastfeeding.
After the birth of our first child, those days were colored with our excitement, naivete, and grueling sleep-deprivation - the hazing of new parents.
I felt like a zombie after weeks of waking to nurse and burp the baby every 2-3 hours. I was commended all around for breastfeeding our son, but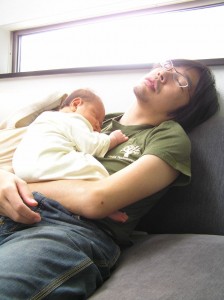 (c) Toshimasa Ishibashi
the truth is that it took support. I would barely have had the time to prepare a meal consisting of more than toast or take a sip of water without a supportive partner. As breastfeeding advocates, we celebrate that breastmilk is virtually free, but what about the economic costs to families if mom needs to be home without paid leave to get it going?
My husband took family leave from his job to support the growth of our family. We had carefully planned our leaves by cobbling together a patchwork of time from borrowed paid sick days, temporary disability pay (for pregnancy recovery) and limited unpaid leave days under the Family Medical Leave Act (FMLA). The trouble with this tapestry is that it required us to borrow from our future to invest time in the present. The time we took off under FMLA secured our positions at work, but threatened to destabilize our economic foundation as we lived off of savings. Furthermore, borrowing paid sick days meant that once we were back at work, we would not have sick days to use when we or our children inevitably became ill.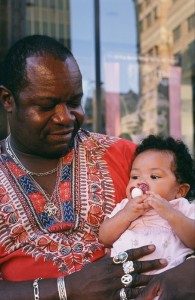 (c) Dustin Ground
Among American families, we were lucky! Only 11 percent of families in the U.S. have access to paid family leave through their employers. Over 60 percent lack access to personal medical leave in the form of temporary disability through their employers. Shockingly, the United States is far behind the rest of the world as the only industrialized nation without paid family leave. So, it should come as no surprise that there is still an uphill battle for families to assemble the structure needed to support breastfeeding for longer than a couple of weeks.
For our Father's Day blog carnival, we invite fathers to share their stories about how paid family leave - or a lack of it - impacted their relationship with their newborn(s) and partner. Below are some possible topics about paid family leave to get you started, but your creativity is welcome:
Tales from tag-team feeding sessions overnight (ie, burping, diaper changing, sleep deprivation, etc.)
Attending appointments with doctors, lactation consultants, etc. to support mom through health or breastfeeding challenges
Staggering family leaves to delay baby's start at day care
Using family leave as a gay dad
Using family leave as an adoptive parent of an older child
Needing family leave after birth complications
Supporting mom through postpartum depression
To have your family's story featured in the Father's Day blog carnival, email it to us at info@momsrising.org by Tuesday, June 4, 2013.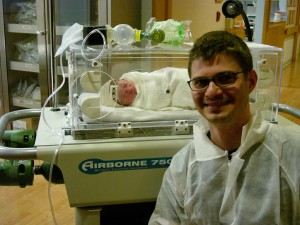 (c) Matt Kangas