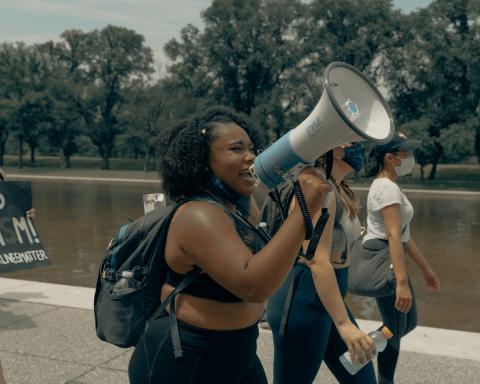 Calling All Digital Influencers!
Can you believe it's already August? What a year it has been. We have been in touch with some of our digital influencers via our Risers & Shakers group on Facebook but, we are really hoping that everyone is doing as well as can be expected, given the fact that we are in the middle of a once-in-a-lifetime pandemic.
The year is not yet over and unfortunately, our work is not yet done. Though we have had wins in several of our campaign areas this year as we lobby on behalf of moms and families in our country, there's still more work to be done.
A big job that we take great pride in is voter education and turnout. We are looking to set the pace and enthusiasm to get out the vote. To that end, we are launching a paid influencer campaign that kicks off this month and will go through the end of October.
We are looking for digital influencers to share and amplify the causes you are most passionate about and why that will bring you to the polls to vote in the 2020 election.
Goals of this project are to:
Inform voters about dates for registering to vote and how to check their voter registration and order their mail-in ballots.

Increase awareness of MomsRising and expand our reach.
Asks for this project:
Create a 60-second video around voting (specific topic to be shared once you are selected for the campaign).

Share on Facebook and Instagram in your feeds and stories.
Compensation:
Influencer Requirements: 
Have a public Instagram account.

Have a public Facebook business page.

Include designated @handle mention and hashtags.

Videos and posts must be submitted to MomsRising prior to being published.
If you are interested in joining this project, follow this link and fill out the questionnaire to be considered. 
Together, we are a powerful force to get out the vote!
P.S. if you want to get this type of info to your inbox, feel free to sign up here.