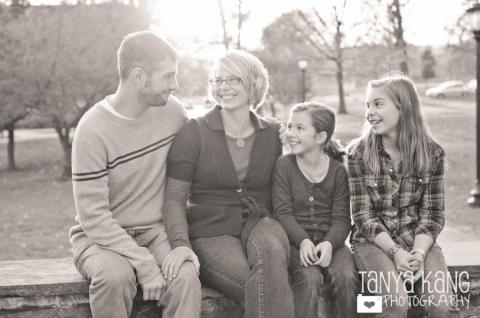 Breastfeeding Stories: Meet Christina
Christina is from Pennsylvania. She shared her story in one of our storybooks (Paid Family Leave: A Solid Step Toward the First Food). This is her story...
I unexpectedly became pregnant with my second child shortly after starting a new job in 2002. When it came time to let my boss in on the news of the pregnancy, I explained to her that while I hadn't intended to become pregnant at that time, my husband and I were happy and I wished to continue my employment with the company. She then informed me that I would not be covered by FMLA and if I wished to continue working there I would only be permitted to use any vacation and sick time I had accrued up until that point.
Company policy did not allow unpaid leave for those employed less than a year. While I briefly considered quitting, it did not seem to be a viable option - I had just started my career and felt lucky to have a job in my field of study.
The problems this lack of paid leave created were two-fold. First, since I needed to save all the time I could for after the birth, I couldn't use any sick time during my entire pregnancy despite horrible morning sickness. I also had a two-year old at home with family, so if there was ever a childcare issue I would have to scramble because I didn't have the ability to stay home with her. Secondly, even though I was diligent to save every second of time I could, that still only left me with 9 days to recover with my newborn after the birth (including weekends). Nine days! Seems preposterous to me now.
Luckily I was able to breastfeed my daughter for 8 months after 9 days of vacation and sick and time that passed for my maternity leave. But I was very determined, and because it was my second child I already had breastfeeding experience. I won't say it was easy — I'd say my breastfeeding challenges were more logistical and mental because I had to find a way to establish a routine with a new baby, a toddler under two and a full-time job. I spent evenings pumping to make sure I had enough milk to leave for the new baby while I was at work. If it had been my first child, I'm certain I would have failed at it because it does really take practice and time to get used to it. Now that I'm older, I'm not sure I would have put myself through the added stress that it caused. I know I worried a lot about milk supply and probably spent more time pumping than was necessary. Instead, perhaps I should have relaxed a little and enjoyed my babies without trying to do it all. Then again, had I been allowed to spend more time with them at the outset, it would have been a moot point!