Breast Cancer Patient Had to Become a Fundraiser to Make Up for Insurance Plan Shortcomings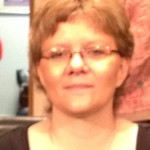 Stacy Cook at Senate hearing in April
More than 3 years after Congress enacted the Affordable Care Act, both the House and Senate are still holding hearings on the law, covering everything from how the Administration is working to implement the law to what it will mean for our health insurance system in 2014. Recently, the Senate Health, Education, Labor and Pensions committee held a hearing with the understated title of, "A New, Open Marketplace: The Effect of Guaranteed Issue and New Rating Rules."  A representative of the Administration provided an update on implementation, my colleague Sabrina Corlette presented testimony on how the marketplace works now for people who are buying coverage on their own, and an actuary presented a study on how premiums will change as a result of the new rules for how insurers can set their rates. But the most powerful testimony came from Stacy Cook, who presented her personal story and what it will mean for her to have the opportunity to buy coverage that will be there for her when she needs it.
When she was just 28 – long before anyone expects to get hit with a serious medical condition – Stacy was diagnosed with breast cancer. The coverage she had through her employer, a nursing home where she worked as a certified nurse assistant, covered all the care she needed: the full cost of radiation and part of the cost for her biopsy, lumpectomy and chemotherapy. But it left her with a big tab for out of pocket costs: $9,000. Thankfully, the treatment worked and her cancer went into remission.
Five years later, in 2009, Stacy moved to Arizona to be closer to her aunt and her family. In March 2012 she discovered another lump. This time it was cancer in the other breast. When she saw her oncologist to discuss treatment options, he recommended chemotherapy but also referred her to a surgeon right away. The next day, she had a mastectomy. This time, though, her insurance wouldn't be of much help. At the time, Stacy was working as a home health aide and had a plan with limited benefits from her employer. Stacy soon learned that it would cover only $1,000 of her surgery costs, $6,000 of her hospital stay and just 5 doctor visits, which she blew through in just a couple of weeks. She could get a discount on her prescriptions through the plan, but she had to pay about $24,000 out of pocket for her mastectomy and hospital charges, plus the full cost of her chemotherapy.  The hospital wouldn't give her chemotherapy without payment up front, so in the middle of dealing with the emotional turmoil  and physical challenges , Stacy had to become her own fundraiser to make up for the shortcomings of her insurance plan. Through family and friends, Stacy raised enough for 3 chemotherapy treatments — $1,600 for 3 of the 6 she needed – and even then, it was not the more expensive chemotherapy her oncologist originally recommended as the best treatment for her.
Unfortunately, Stacy is far from alone. A recent study found 30 million people in the U. S. last year were "underinsured," meaning they were insured, but their coverage had so many gaps and holes that it left them with high health care costs compared to their income.  And like Stacy, 80 million reported forgoing care or skipping treatments or prescriptions because of cost.
Stacy tried to get other coverage through Arizona's Breast and Cervical Cancer Treatment Program, a Medicaid program for low income women who are diagnosed with breast cancer. If she qualified, she would have had help paying for her treatment. But the program, at that time, had more limited eligibility criteria and Stacy was turned down because she wasn't diagnosed by a designated provider. Later, when she moved back home to Iowa, she applied to Iowa's Medicaid program for women diagnosed with breast cancer, but was turned down because she was diagnosed out of state.  Stacy found a hospital that would provide her final 3 chemotherapy treatments without upfront payment, but she still owes them for the care, plus a second mastectomy and hysterectomy she had after her chemotherapy.  And she's paying out of her own pocket for her follow up appointments with her oncologist every 3 months and for the tamoxifen she takes regularly. Thankfully, the prescription is available in generic form and costs just $15 a month.
Stacy is now cancer-free but still uninsured.  She works for a telemarketer that doesn't provide benefits, even though she works between 40 and 56 hours a week. Since her lymph nodes were removed for her cancer treatment, it is too painful for her to perform the physical tasks necessary for a job as a C.N.A. or home health aide.
For Stacy, 2014 means she'll be able to buy coverage on her own without worrying about being turned down or charged more because of her cancer. And when the Iowa health insurance marketplace is open next year, Stacy can buy coverage there and, based on her income, will probably get help paying her premiums and out of pocket costs.  For Stacy, that means peace of mind. Having insurance is important to her "in case anything else comes up." "Just because I don't have cancer now doesn't mean it won't come back again," she said.
When Stacy was just 28, she never dreamed she'd need to worry about whether her coverage would be there for anything other than routine care. In fact, during the open enrollment period for her employer plan at the nursing home, she was offered but turned down a cancer policy. "I thought, I'm 28, why do I need that?" she said. Now she owes almost $40,000, including $9,000 from her first diagnosis, and the surgeries and chemotherapy she's had for her second diagnosis. That's about twice what she makes in a year. The medical bills have driven her to the verge of bankruptcy.
At the Senate hearing, the actuary presented a report that was both technical and dry, with projections of winners and losers when insurers can't set premiums based on pre-existing conditions and have limits on how much they can charge based on age. Studies like this have focused attention on young healthy individuals who will have to pay more under the new rules than they would now under our current rules. But they ignore the important fact that nobody can predict when cancer or other debilitating diseases will strike.
Like many young people, Stacey was healthy and not worried about her coverage until the day she was diagnosed with breast cancer at age 28.  Stacy's story helps illustrate for people, young and old alike, that all insurance plans are not created equal and what really matters is what's covered, how much the policyholder will have to chip in, and whether or not the plan will actually be there when needed.  A lower premium isn't worth much if you have to raise money from family and friends just to buy half the chemotherapy you need, and contemplate bankruptcy because of all your medical bills.