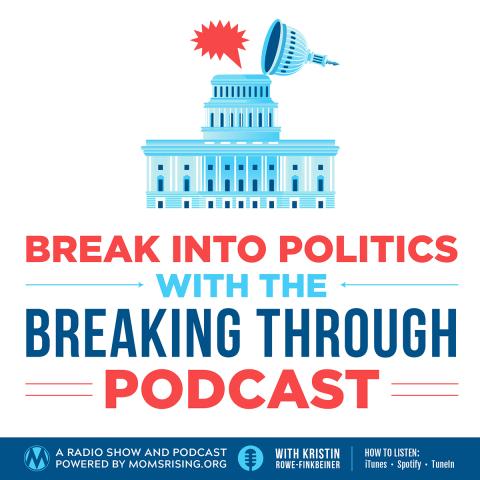 Breaking Through: Your Story & Our Story Is Power, Republicans Defaulting on Families, and Tips on Making Change
On the radio show this week we cover the power of story (your story!!) and of narrative to change the world for the better; what's happening with the Republican default debacle; cover the latest with the Chamber of Moms and how you can get involved; and hear about the fight for fair pay and a new store MomsRising is test launching at merch.momsrising.org.  
Special guests include: dream hampton, award-winning filmmaker, author, journalist, and activist; Meredith Dodson, Coalition on Human Needs; Lauren Smith Brody, The Fifth Trimester and Chamber of Mothers; and Taylor Austin, MomsRising.
Listen Right Here:
Or stream on your favorite platforms: