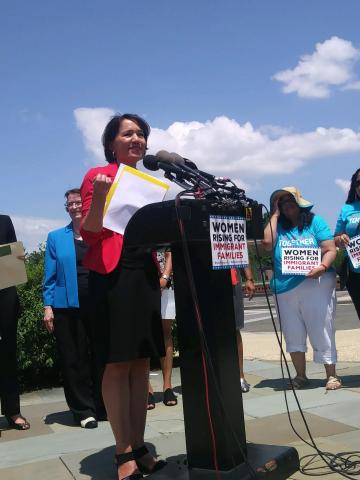 Brand New Risers Radio: Speaking Out!
We have a brand new episode of #BreakingThrough this week and another awesome panel of guests. Join us as we talk with author and speaker Tim Wise on how to counteract white nationalism and white supremacy. Vice president of Gun Violence Prevention at American Progress, Chelsea Parsons joins the panel with tips on how to make a difference to end gun violence. And we'll also cover why being part of the US Census is incredibly helpful  with Lizette Escobedo
(Have follow up questions about participating in the US Census? Call the NALEO hotline: 877-352-3676)
There's also a great discussion led by Brian Dittmeir Senior Public Policy Counsel at the National WIC Association, about the WIC Act and how you can help women, infants and children. 
Remember to join the conversation by using the hashtag, #RisersRadio, on Twitter!
*Special guests include: 
Tim Wise, anti-racist writer and educator @timjacobwise 

Chelsea Parsons of the Center American Progress @amprog

Lizette Escobedo, National Association of Latino Elected and Appointed Officials Educational Fund  @NALEO

Brian Dittmeier, National WIC Association @NatWICAssoc  
You can listen HERE:
Tune In: http://tun.in/tjdLF6
iTunes: https://podcasts.apple.com/us/podcast/speakingout/id533519537?i=1000446739603