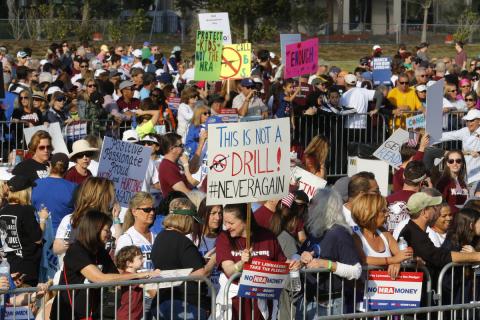 Brand New: Fight For Love on #RisersRadio
On the #radiopodcast this week we cover what's happening with asylum protections for children and hear early reports on the Presidential race from New Hampshire and  more on policies that are rising. We'll also give you the inside scoop on the trouble with the National Rifle Association and discuss how music is changing our culture with Kyroman and his new album, Fight for Love why he made it, and how he was inspired by MomsRising.
*Special guests include:
Jennifer Podkul, Kids in Need of Defense (KIND), @supportKIND

Christina D'Allesandro, MomsRising, @MomsRising @cdallesandro

Timothy Johnson, Media Matters, @mmfa

Andrew Moore -  EDM artist @Kryoman
How to Listen:
Remember to join the conversation by using the hashtag, #RisersRadio, on Twitter!