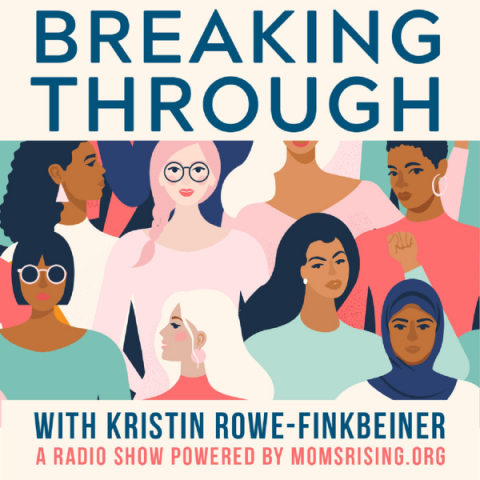 Brand New Breaking Through Podcast: It's Time for Equal Pay, to Stop Anti-Asian Violence, and to Build Paid Leave for All!
On this show we cover why Equal Pay Day isn't yet a day to celebrate, but is a day to agitate, what's happening with women in our economy, the importance of working to stop anti-Asian violence in America, and the fight for paid family and medical leave so that we are no longer the only industrialized nation without this critical policy in place.
*Special guests include: Emily Martin, National Women's Law Center, @NWLC; Dr. C. Nicole Mason, Institute for Women's Policy Research, @IWPResearch; Yvonne Hsu, National Asian Pacific American Women's Forum, @NAPAWF; Dawn Huckelbridge, Paid Leave for All, @PaidLeaveforAll.