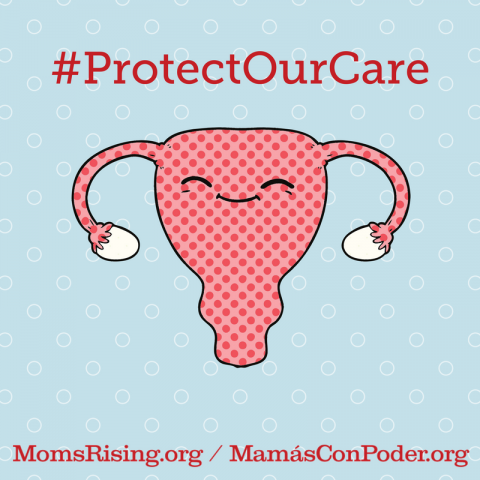 Birth Control Coverage is in Jeopardy, and This is a HUGE Problem
The Affordable Care Act's mandate that Marketplace plans and all new private insurance plans, from 2012 on, cover birth control without requiring a copay or coinsurance is a critical component of the health care legislation. This mandate has made it possible for women to obtain highly effective birth control methods, such as the IUD, Implant, and Depo Provera ("the shot") at no cost at all. And this is crucial, as some methods, such as the IUD, can cost up to $1,000! Even a monthly co-pay of $30 for the birth control pills can rack up quickly at $360 a year. Needless to say, people around the nation are finding relief with this mandate. In fact, Forbes estimates that Americans saved "$1.4 billion in [birth control] copays in 2013 alone."
Unfortunately, under the Trump Administration, sexual health services and benefits are under fire. Grants for research on teen pregnancy prevention have been cut and Health and Human Services Secretary Tom Price once suggested that no woman has trouble affording birth control (pre-ACA mandate). In this unfriendly climate, there is concern that the mandate making birth control co-pay free to patients could be in danger of being rescinded. And this is a HUGE problem. If the mandate were to be rescinded, many methods of birth control, especially the most effective methods, would once again become unaffordable, and many Americans would lose the ability to autonomously manage their sexual and reproductive health.
I saw the positive effects of the mandate myself when I worked as a Research Assistant at a sexual health clinic. The study I worked on was investigating the relationship between insurance coverage of contraception and an individual's receipt of the implant, IUD, or "the shot," the most effective, and expensive, forms of non-permanent birth control. After interviewing 600 women and analyzing their responses, we found that there was indeed a strong correlation between having birth control insurance coverage and receiving one of the most effective forms of non-permanent birth control.
During the study, I interviewed many women that were unable to obtain the IUD or implant, because they could not afford it. As a result, they turned to less effective birth control methods such as using condoms or birth control pills, in turn putting themselves at risk of unplanned pregnancy. In fact, less than 1 in 100 individuals that use the IUD will become pregnant, while 8 in 100 people using the birth control pill will become pregnant. Now that's a big difference!
In a country that is placing more and more restrictions on women's sexual health, it is crucial that we have access to birth control that allows us to effectively plan our families and prevent unplanned pregnancies.