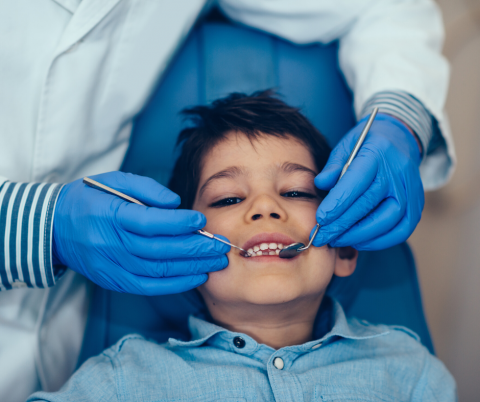 Big Changes Mean Better Oral Health Care for Thousands of NC Children!
We want to share the good news with you! The North Carolina Dental Board has just made changes that will give thousands more NC children access to basic, preventive dental care. Now that's news that makes us smile!  
234 MomsRising members, along with other North Carolinians, recently urged the NC Dental Board to adopt changes to the outdated "Prior Exam Rule." Thanks to these comments, and to the leadership of our partners at NC Child and the NC Oral Health Collaborative, thousands of NC children living in rural areas with no dentist will now have access to dental care!
Before this change was made, state regulations prevented anyone – including children – from receiving basic preventive care from a dental hygienist unless they first saw a dentist. Thousands of children in North Carolina, who lived in one of the state's 165 "Dental Access Shortage Areas," were thus denied access to fluoride varnishes, sealants, and other highly-effective measures to prevent childhood tooth decay.
Childhood tooth decay is the leading chronic health problem for children in the US. Cavities and painful tooth decay can harm children's quality of life, their performance at school, and their success later in life. 
Thanks to people like you who spoke up, thousands more kids in North Carolina will now be able to receive the oral health care they need to prevent childhood tooth decay. That's something to smile about!