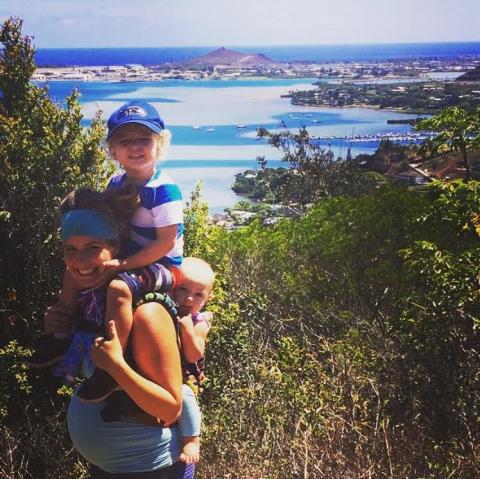 Babywearing saved me: How I survived my worst days. #MilitaryMon
As a momma to 5 active little monkeys, babywearing has become essential for me to successfully get through each day. More times than not I have at least one child on my front, back, or side. Sometimes I have 2 on me. Sometimes even 3!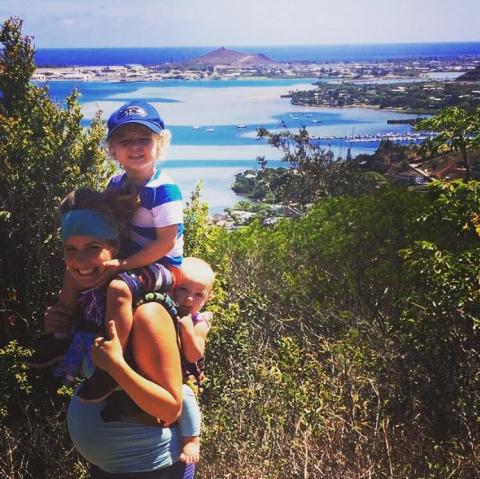 But I didn't start my journey as a mom this way. Sure I'd use a carrier from time to time. I just didn't realize the great tool I had at my fingertips. Mostly because I didn't have proper information. The carriers I had weren't ideal for me, my baby, or my intended uses. And so, it wasn't very appealing. The blessing and the curse here is there are basically endless options on carriers that can be used to keep your child close and your hands free. The blessing: no matter what your list of needs are, there is bound to be a nearly perfect carrier seemingly made just for you and yours. The curse? Sifting through all those options to find that gem. It can be so intimidating that it may make you want to just throw in the towel. BUT I have great news for you! There's a non profit organization, Babywearing International (BWI), whose mission is to help parents and caregivers on their babywearing journey. They host free meet ups regularly where you will be met by other parents looking to learn, and experienced educators who are excited to help. The best part? You can become a member and have access to their lending library where you can borrow a carrier for a few weeks at a time. [Editor's note: Since publication of this post, BWI has filed for bankruptcy and their website no longer hosts this information. You can learn more about babywearing here.] 
Essentially you get to try everything you're interested in before you buy. Isn't that the bee's knees? I wish that were an option for more things in my life. Like desserts at a restaurant. I just want to try them all first so I can decide which will be the yummiest. Alas, the waiter is never willing to oblige.
So I said babywearing saved me. I know what you're thinking...Hmm how so? Seems pretty dramatic right. Well let me tell you, it really has. And more than just once...
Last year I lost my Father. His battle with depression was finally over. Mental illness is a mighty beast, and my dad had lost the fight. My big strong daddy was gone. Never to be seen again. Never to hear his voice again. Never to be snuggled safely in his arms again. Mental illness robbed me of a full life with him. It robbed my kids of making endless memories with their papa.
To say I was a broken mess, lost in the why's, the how's, and the what could I have done's, is a huge understatement. But I was still a mom of four (at the time). And my youngest was only a few months old. Those sweet children needed a present momma. I knew almost right away that I needed to find a healthy way for me to get through each day. Not just existing, but living. My kids needed to see me dealing with my pain, not ignoring it. And they needed to see me be ok.
So what did I do? I turned to nature and started hiking. I climbed mountains, crossed streams, chased waterfalls. If I didn't have baby carriers at my fingertips there's no way I could have taken my 2 year old and my 3 month old out exploring the way I did.
With each new adventure, with each new amazing view, I found just a little more healing. A little more peace. Rather than shutting myself in and locking all my doors (and trust me some days I desperately wanted to) I turned to the trail. I listened to my children giggle as a soft rain kissed their cheeks. I watched them learn how to climb over obstacles and help each other doing so.
I survived my gloomiest days. I overcame my darkest hours. I showed my kids that it's ok to be sad but that we can't let it stop us from living. This life is beautiful! This life is a gift. Don't waste it, get out there and live it!
***  If you or someone you know is struggling please reach out. Do not suffer in silence. The National Suicide Prevention Line is open 24/7. Do not hesitate to call. 1-800-273-8255  ***
YOU ARE IRREPLACEABLE