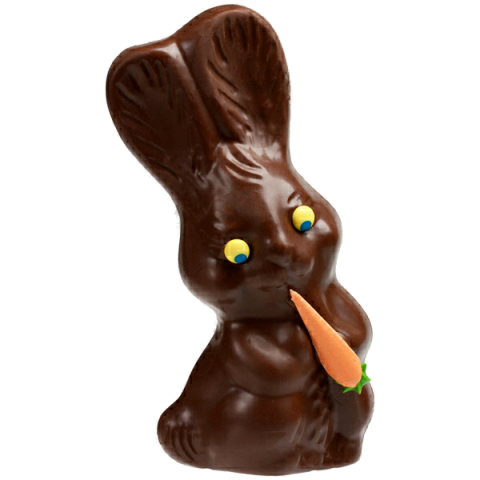 Are there toxic heavy metals in your Easter chocolate?
Eating too much chocolate during an Easter egg hunt (or if you're me, any time) is common--overexposure to heavy metals shouldn't be.
Yet, a recent study conducted by environmental group As You Sow found dangerous levels of heavy metals in over 60% of the common chocolate products they tested. Their study looked at brands including Sees, Mars, Hershey's, Lindt, Godiva, Whole Foods, Trader Joe's and others. All these contained unsafe levels of lead and/or cadmium in just one serving.
This really puts a damper on my Easter excitement... 
Too much lead or cadmium can cause all kinds of health problems, including lowering children's IQs and causing kidney damage and bone loss. So, they have no place in our chocolates. Certainly not the candy we put in our kids' Easter eggs.
Frankly, this is unacceptable. These companies must keep toxic heavy metals out of their products.
My waistline is prepared to handle this weekend's chocolate overload, but I'm concerned about risking my overall health for just one piece of candy. There's nothing sweet about that. 
Please join me in telling these companies to get heavy metals out of their chocolates!