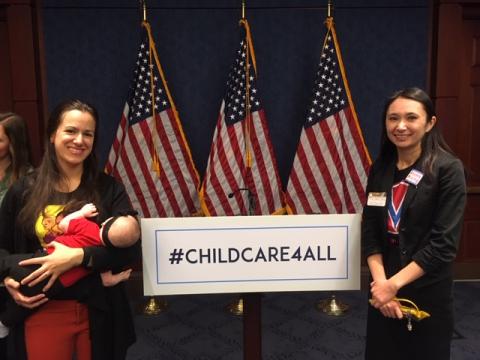 All New Risers Radio: We're So Excited!
We are all new on the radio show this week as we cover the GIANT win of JPMorgan Chase's announcement that they will "no longer bank the private prison industry"! We discuss the "work beneath the work" as well as the childcare crisis in America and hear about more WINS. We also get the inside scoop on how Russian trolls are doing harm to our country and what you can do about it.
*Special guests include:
Daniel Altschuler, Make The Road NY, @altochulo @MaketheRoadNY

Lauren Hogan, National Association for the Education of Young Children (NAEYC), @NAEYC

Lauren Hipp, MomsRising, @MomsRising @LaurenHipp

Shireen Mitchell, Stop Online Violence Against Women, @digitalsista
How to Listen:
Remember to join the conversation by using the hashtag, #RisersRadio, on Twitter!