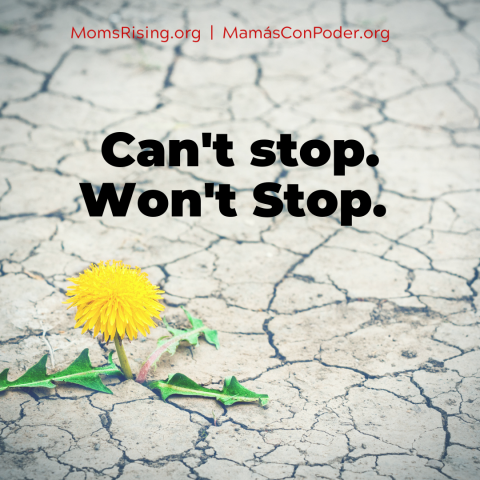 All New Risers Radio: Can't Stop, Won't Stop
This week on an all new episode of #BreakingThrough we alongside our guests, cover #CloseTheCamps and the fight to stop human rights abuses from continuing to happen in the name of immigration enforcement.
We also discuss change, power and how YOU can make a difference. We'll get the lowdown on the presidential debates and candidates and finally we'll hear about winning, women and how women coming together create wins.
*Special guests include:  
Sandra Cordero, Families Belong Together, @domesticworkers

Reggie Hubbard, MoveOn, @MoveOn

Melanie Campbell, President and CEO of the National Coalition on Black Civic Participation, @NCBCP

Ruth Martin, Vice President of Workplace Justice Campaigns at MomsRising @lawncherub
Listen HERE:
Tune In: http://tun.in/tjaWbT
iTunes: https://podcasts.apple.com/us/podcast/cantstopwontstop/id533519537?i=1000443972569
Remember to join the conversation by using the hashtag, #RisersRadio, on Twitter!