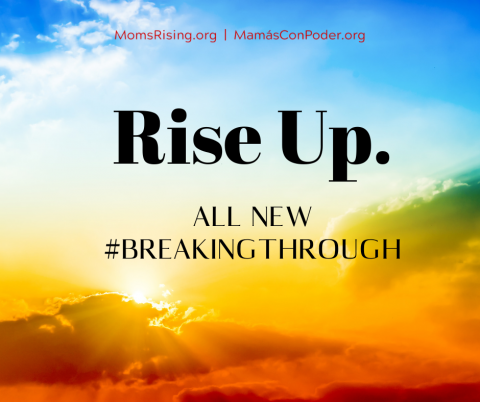 All New #BreakingThrough: Rise Up!
New on #BreakingThrough this week: we cover the growing (and winning!) movement for paid family/medical leave with Executive Director for Healthcare America, Margarida Jorge. We also discuss how important it is that we all fight to protect access to healthcare and affordable medicine including via www.lowerdrugpricesnow.org. 
There's a tremendous update on a breaking news win; and we also get the inside scoop from Kamilah Tisdale of Advocates for Youth about the important movement to #ProtectTransHealth in a time when the Trump Administration is ridiculously and harmfully rolling back anti-discrimination laws. 
*This week's special guests include: 
Former US Ambassador to Switzerland and Liechtenstein and Washington State Employment Security Department Commissioner, Suzi LeVine @ESDCommish

Executive Director for Healthcare for America Now (HCAN) Margarida Jorge @HCAN

Domestic Policy Analyst at Advocates for Youth, Kamilah Tisdale @AdvocatesTweets

Deputy Director at MomsRising.org, Donna Norton @MomsRising @donna_norton 
Listen on Tune In and iTunes and join the conversation on Twitter by using the hashtag, #RisersRadio !