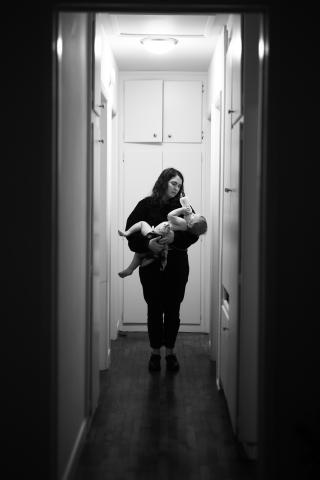 ACT NOW: Support New Moms
"I suffered from terrible postpartum depression. My doctor didn't discuss it with me and I didn't know what was happening to me." --Lois
Lois is just like so many moms who struggle after giving birth. It doesn't have to be this way. We can, and we must, do better!
Click here to urge Congress to continue supporting resources for maternal mental health.
Lois is far from alone. In fact, right now up to 1 in 5 women suffer from maternal mental health disorders like depression or anxiety in the U.S. and research shows that this number has more than doubled during the pandemic. [1]  When maternal mental health disorders are not diagnosed and not treated, these conditions can lead to more serious health issues for the birthing person, their infant, and family. [2]  Horrifically, maternal mental health disorder is the leading cause of preventable maternal deaths. [3]
It is clear that the mental health crisis being experienced in the United States has not bypassed mothers and it's critical that we urge Congress to remember the urgent need for maternal mental health care.
Demand that our leaders ensure all moms have access to the mental health resources they need.
Despite how common maternal mental health disorders like postpartum depression are, 1 in 5 women report NOT being screened for maternal depression. [4]  Historically inequities, implicit bias, lack of cultural competency and lack of access to providers means that women of color face even higher barriers to seeking treatment. [5]
We must do better. Families are the backbone of our communities, our economy, and our nation. Our policies should reflect that.