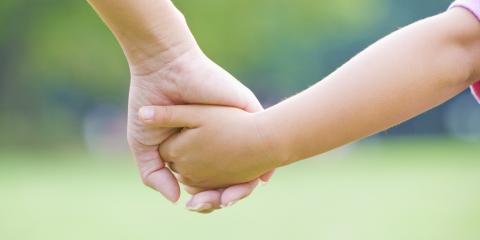 I do not remember when I made the decision to raise my daughter bilingual. I only know that it was natural to talk to her in my first language since she was born and to make our household a bilingual one. My husband, who only knows a handful of words and phrases in Spanish, speaks to her in mostly English so the challenge has not been easy because almost all of her world is heard in English except for me.
My daughter has not attended a bilingual or immersion school because we couldn't find anything in our area that accommodates our needs, but we have been practicing Spanish daily at home. Our mornings start with "Buenos dias, pequeña " (Good morning, little girl) and our nights end with the same lullabies that I heard when I was little. She knows all the songs and asks for them.
My focus has been to let Spanish flow between us, even when she has asked why I am speaking in Spanish when I can speak English or when she told me that she only wanted to speak English. Some days when I am tired or I think it is more efficient to speak in English to have her understand me better, my husband whispers to me "en Español" to keep me focused on my goal.
When I thought that my efforts were not working, one day my daughter surprised me saying "Te amo, mamita" ("I love you, mommy") which meant that she could express her feelings in Spanish. Moreover there are several words that she only knows in Spanish, especially words that express feelings or moods.
At not even five years old, she surprises me when she asks to watch her favorite movies in Spanish or when she comes running to me asking for the meaning of a word she does not know. She is very proud of herself when she can put together a full sentence in Spanish.
Besides the cognitive and socials benefits of being bilingual, as an immigrant which first language is Spanish, teaching it to my daughter creates a special bond between us. Also, it is a better way for her to know where I came from and what has shaped me into who I am. She knows that mommy was born in Perú which is in South America, and that I did not grow up speaking English.
A few months ago I decided that I wanted my daughter around more families like ours, where one or both parents speak Spanish and the children are being raised bilingual. I created a local Facebook group called 'Niños Bilingües in the Bull City" which is growing as a place where we can connect to exchange ideas, get together to play at the park, read books, ask for recommendations for childcare centers or resources in Spanish, but especially build a community where parents raising bilingual children find support. Our short term goal is to improve Spanish story times in our city library and volunteer to have them in more branches
In a few weeks, a new chapter is this bilingual journey is starting:  my daughter will be attending a Saturday Spanish Heritage Language Program.