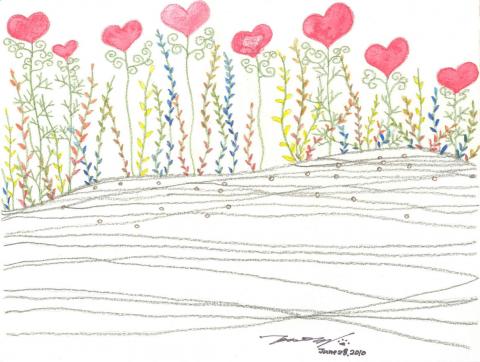 I do. He was a high school kid living in Texas. His family were undocumented immigrants. He was born in Mexico and brought to the U.S. as an infant. In his senior year he applied to college, only found out that he wasn't an American on paper. After the Senate's failure to pass the
Dream Act
, Joaquin felt despair over his immigration status and lost hope of becoming the first in his family to go to college. On the day after Thanksgiving, he put on a maroon shirt and a tie, lay down next to his mother and told her he was sorry he was never going to be the person he wanted to be. Then he went into the bathroom, put a handgun underneath his chin and pulled the trigger.
It was in 2011, the same year I heard about Keish. She was a college student living in Georgia. Her family were also undocumented immigrants. Keish was born in Korea and brought to the U.S. as a young child. After finishing high school, she couldn't enter public college due to her immigration status, and her family couldn't afford private college. She had no choice but to work at a flee market. Later that year, a group of professors at University of Georgia started a
Freedom University
, providing tuition-free education to undocumented students banned from public higher education in Georgia. Keish immediately enrolled in the university. 
Freedom University doesn't offer diplomas recognized by the U.S. Dept. of Education, but Keish said she had no regrets, "I'm happy to be here. I'm here to learn, not to get a diploma."
There are many people who would say, "why should we as taxpayers pay for these illegal immigrants to go to school?" They don't know that
undocumented immigrants are also tax payers
. It's this kind of bias defer the dreams of the young immigrants who were brought to the U.S. as children and were raised here like Joaquin and Keish.
These young immigrants are DREAMers. On September 5th, 800,000 of them will be at risk of losing their legal status that allows them to be able to work, go to school, and continue to contribute and live in the communities where they have grown up. 
Let's not forget about Joaquin Luna Jr. 
Watch a story I reported on Freedom University and Keish 
for KSCI 
in 2011: