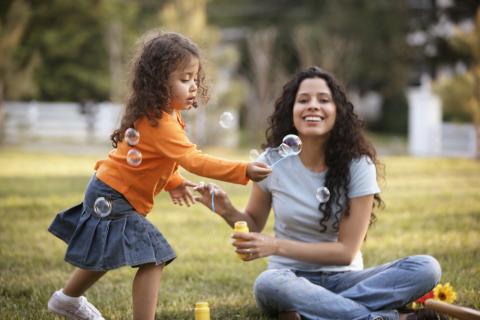 #5Actions of the Week: March 4, 2018
Happy Sunday! We hope you've had a good week — and have weathered all the storms that may have come your way okay!
This week's #5Actions roundup keeps the drumbeat going around gun safety, immigration, and SNAP (food stamps). Gun safety is top of our actions list this week because we all know thoughts and prayers from elected leaders are insufficient in the face of mass shooting tragedies like the one that recently happened at the high school in Parkland, Florida. The lives of our kids are at stake. It's time for all of us to rise up and say NO MORE.
Our #5Actions e-mail is a weekly roundup of top campaigns. For each campaign, you'll see a note indicating whether you've already signed a petition (Go you!) — or if you've "Not signed" yet and we're still waiting for your support (Join us!). If you've already signed, please consider sharing the action with friends and family. Everything helps.
Let's do this! 
1. Tell FexEx That Now is the Time to Take Action and Pull Out of the NRA's Business Alliance!
BACKGROUND: In the wake of the horrific mass shooting at Marjory Stoneman Douglas High School, many companies have cut ties with the NRA, including MetLife, Delta Air Lines, United Airlines, Avis Budget Group, Hertz, and Enterprise, Symantec, and more. One iconic brand has yet to do so: FedEx. The influence of the National Rifle Association (NRA) is driving our government's massive failure to even attempt to reduce gun violence. When companies promote the NRA brand or offer NRA members generous perks, they encourage people to join the NRA, support its dangerous agenda, and build its power. Businesses must sever their ties with the NRA now if they don't want to be seen as complicit in the more than 100,000 shooting deaths and injuries Americans suffer each and every year. That includes FedEx! Tell FedEx to pull out of the NRA's Business Alliance! 
2. Take Action for Equal Pay! (DYK It Was the First Equal Pay Day of 2018?)
BACKGROUND: Last Thursday was Asian American Pacific Islander women's equal pay day, marking how far into 2018 that AAPI women have to work to earn what white men earned in 2017 alone. AAPI women make 87 cents for every dollar that a white man earns and over the span of an entire career, the typical AAPI woman loses at least $292,400 to the wage gap. But we know there is more to the story. The AAPI community is comprised of 50+ different ethnic groups, speaking 100+ language and dialects. The wage gap shows up differently for each of these communities, with some of the biggest income disparities hidden within this racial grouping. For example, Burmese, Samoan, and Hmong American women experience some of the widest pay gaps across all other races and ethnicities, making just 51 cents, 56 cents, and 59 cents respectively, for every dollar paid to white men. Join us to urge Congress to support policies that will help close the wage gap, like paid family leave, paid sick days, and affordable childcare!

3. Tell D.H.S. Secretary Kirstjen Nielsen: Separating Infants and Children from Their Parents at the Border is Inhumane!
BACKGROUND: Join us in telling D.H.S. Secretary Kirstjen Nielsen that we strongly oppose the Department of Homeland Security's proposed inhumane policy of separating parents from their infants and children at the border! ICE has already agreed to the policy, and it is now up to the new D.H.S. Secretary, Kirstjen Nielsen, to sign it, formally making it DHS policy. Ripping children from their mothers' arms and sending them off to a different facility is unfathomable and should never become policy.

4. Share your SNAP and Medicaid Experiences
BACKGROUND: Some lawmakers are proposing to add strict work-related requirements to programs like SNAP (food stamps), Medicaid, and housing assistance--programs which provide critical support to millions of families. We want to show how work-related requirements would affect real moms, dads, children, and concerned voters. Your experiences don't need to be dramatic, long or well-written to be powerful and you can share your story anonymously if you prefer. Tell us how SNAP, Medicaid, and/or housing assistance has helped your family and what it would mean if restrictions were placed on the program. When you share your story with us, we'll share your thoughts and experiences with key decision-makers in your state and in Washington, D.C. Your brief thoughts can make a huge difference in the upcoming fight to protect Medicaid, SNAP, and housing assistance!

5. Donate Now to Fuel the Fight Against Deadly Gun Violence!
Your contribution today will help:
BLOCK THE NRA and GUN LOBBY: Young people across the country are calling BS on adult excuses for failing to achieve any progress on gun safety. They are rising up to fight for their own safety and future, and calling on members of Congress to reject the NRA. With your support, we've got got their back. We're mobilizing members and blitzing members of Congress, urging them to reject donations from the gun lobby.
BAN SEMI-AUTOMATIC ASSAULT WEAPONS AND HIGH-CAPACITY MAGAZINES: The AR-15, a military-style assault rifle, was used in the Parkland, Newtown, Orlando, and Las Vegas shootings, to name just a few. It is the weapon of choice for mass murderers. No civilian should have access to military-style semi-automatic killing machines or high capacity magazines. With your help, we're boosting our campaign on Congress to ban military-style assault weapons and high-capacity magazines.
#MOMSVOTE: If lawmakers won't listen, moms and women WILL vote them out! We have a huge opportunity — and strong MOMentum — to change the game to benefit kids, women, and families this fall. With your contribution, we're going to drive massive mom turnout for the midterm elections through our #MomsVote program.
Thank you for all you do. 
- Kristin, Karen, Gloria, Khadija, Xochitl, Elyssa, Nate, and the MomsRising Team
P.P.S. Join us for the next #FoodFri tweet chat on March 9 to celebrate National School Breakfast Week, with guests Food Research and Action Center (FRAC) and the Breakfast for Learning Education Alliance. 12.2 million low-income students eat school breakfast on an average school day, and we can increase access to school breakfast so that even more students can start their day with full stomachs, ready to learn. Find us on Twitter at 1pm ET using hashtag #FoodFri