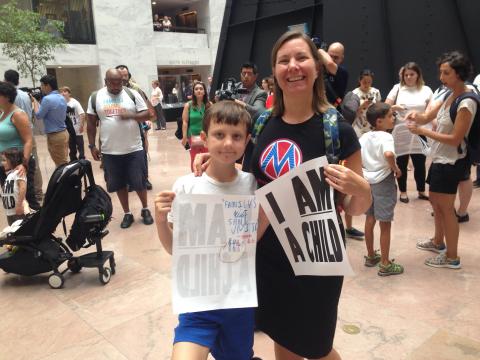 5 Ways You Can Support Family Reunification Efforts
The Trump administration has continued their zero-humanity immigration strategies by deporting 431 parents whose children were taken from them at the border as they were seeking immigration pathways such as asylum. These children are likely to be permanently separated from their families, and it's now coming to light that some parents who were sent back to the very countries they sought sanctuary from were misled by the government into leaving with the false promise of getting their children back. Two young siblings were also abruptly flown to the border this week to reunite with their mother -- only to find she was already deported.
In addition, the Trump administration FAILED to meet its court ordered deadline on July 26, which required ALL parents to be reunited with their children who were separated when seeking asylum and other immigration pathways in the United States. Hundreds of children still remain in government custody and have not been reunified with their families.
While the Trump administration has failed to reunify all the families it separated at the border, there are tangible ways we can help reunite families. The biggest obstacle to reuniting families is the government itself, but the costs of legal services, flights, and logistical aid also prevent many parents from seeing their children. With the Administration having no protocol for tracking these children, it is up to constituents to do all we can to reunite families who have been separated for months.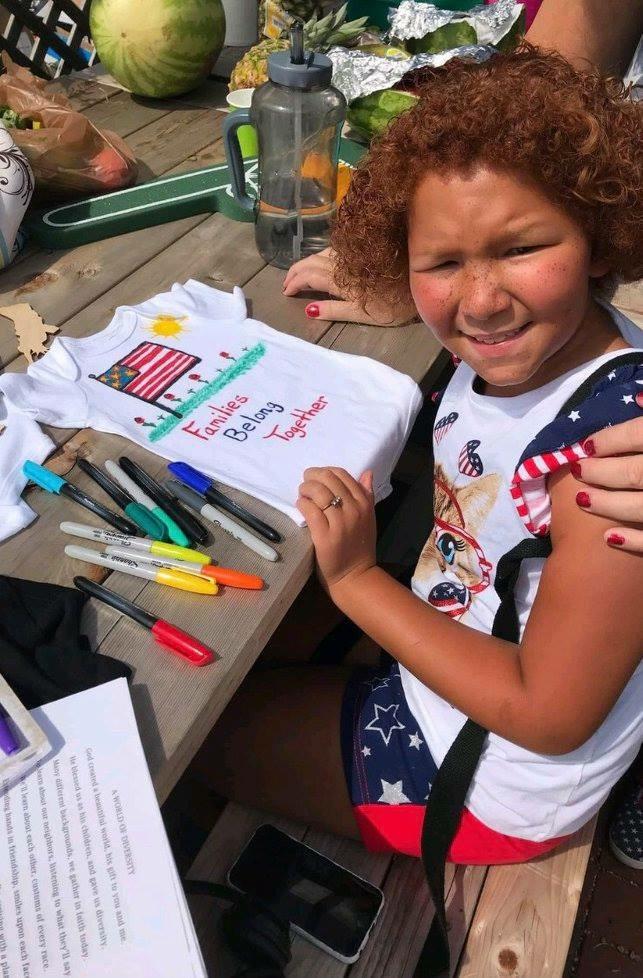 1. Support Flights for Families
The #FlightsForFamilies Coalition has been working around the clock to ensure that vulnerable families have everything they need to travel and be reunified. This effort is a labor of love powered by young organizers -- including DACA recipients facing an uncertain future themselves, and the children of immigrants -- helping families through the entirety of the process, and making sure that the values of the American public are shining through in this moment.
2. Call on Congress to Fund Alternatives to Detention
More than 400 families who had previously been separated by the Trump Administration's zero-humanity policy have been able to use alternatives to detention due to the combined efforts and resources of not-for-profit, advocacy, and private sector organizations.
Detention facilities are expensive, they require our tax dollars to fund them and they can lead to family separation when parents are placed in facilities where children can't be and shouldn't be held. The administration's proposals to incarcerate families and increase the number of immigration jail beds is not the solution to family separation. We can intervene today by letting our members of Congress know that their constituents do not want their tax dollars used to pay for  family incarceration, and by calling on Congress to instead allocate money for common sense and fiscally responsible alternatives to detention like the highly effective family case management program.
Sign up to deliver a fact sheet to the local office of your member of Congress to call on them to invest in alternatives to detention: https://action.momsrising.org/survey/Family_detention_drop_off/
3. Write a Letter to The Editor
Members of Congress pay attention to local press. Make your voice heard by publishing a Letter to the Editor in your local paper. Click here to send a Letter to the Editor to urge your elected officials to invest in alternatives to family incarceration.  
4. Volunteer with a Local Organization
Family separation doesn't just happen at the border. You can support asylum-seeking families in your community by volunteering with a local immigrants rights group. Use this link to find an immigrants rights group near you!
5. Keep Using Your Outside Voice and Organizing Locally
Your voices are powerful and have had a big impact. Local actions, including play date protests, meeting with your local officials, or attending a town hall, help keep the pressure on the administration to reunify every family it separated. 
Town halls are one of the most effective and direct ways to engage a member of Congress, as well as a great way to garner local media attention in your district. This platform also allows for individuals to motivate other voters to hold members of Congress (MOC) accountable. You can find up to date information on upcoming town halls near you on our blog! Town Halls are one of the unique grassroots aspects of our democracy, make sure you exercise this crucial democratic right!   
Vulnerable families need your continued voice and advocacy to make sure that all families are reunited and have due process in their asylum applications. There is an enormous amount of work left to do: the Administration missing their deadlines is absolutely no excuse for failing to reunite kids with their parents in the midst of a manufactured crisis that they have created.
How we treat new immigrants reflects our commitment to the values that define us as Americans. We believe that families should stick together, that we should look out for each other, and that hard work should be rewarded. We need your voice to call on Congress and the administration to reunite every child and to create a fair immigration process that is true to the values we aspire to as a nation.
This blog post was developed in collaboration with the Immigration Hub.