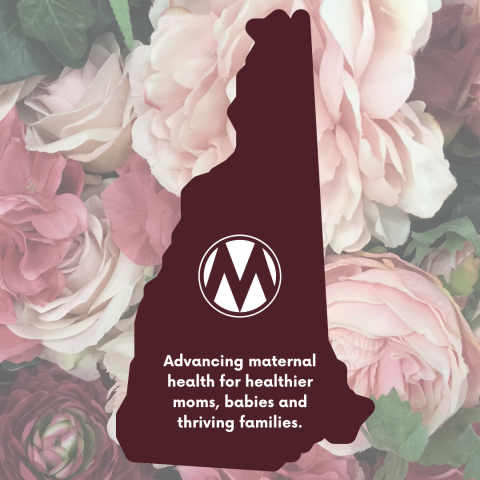 2023 is the year for maternal justice in New Hampshire
Did you know that the United States is currently the most dangerous place to give birth in the developed world, with major racial disparities where Black women lose their lives at 3 to 4 times the rate of white women due to maternity-related causes, independent of age, economic background, or education, a fact that has gone unchanged for several decades, even in New Hampshire? [1]
 What's worse is a recent report from the CDC showing that 80% of maternal deaths are preventable. [2]
This year, moms, advocates, and members of the legislature are standing up for maternal health through a few different pieces of legislation - namely, the MOMnibus. 
To hear a bit more about what improvements in maternal health could mean for New Hampshire moms and our families, check out this podcast featuring Sen. Rebecca Perkins-Kwoka, MacKenzie and Nancy on this week's episode of InDepth New Hampshire with Roger Wood. 
The MOMnibus will address the maternal health crisis by investing in reducing maternal mortality through requiring Medicaid to cover full benefits for one year for pregnant and postpartum people, requiring Medicaid coverage of donor breast milk, lactation services and doula services, establishing minimum workplace supports for nursing mothers, investing in family resource centers that are working to improve maternal and child health outcomes and supporting initiatives aimed at supporting healthy outcomes for caregivers and children.
All moms deserve to go home with their babies, watch their children and families thrive and receive care that is culturally responsive and relevant to them. We can't wait to see this legislation pass in New Hampshire.
[1] https://www.cdc.gov/nchs/data/hestat/maternal-mortality/2020/E-stat-Mate...
[2] https://www.cdc.gov/vitalsigns/respectful-maternity-care/