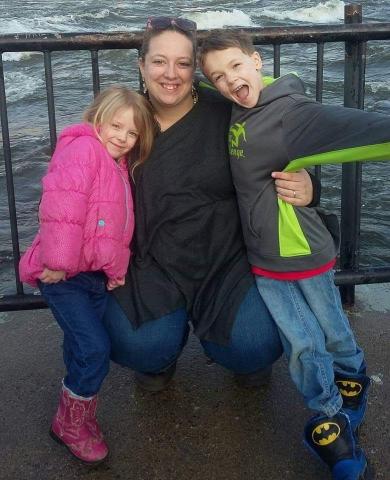 10 Years of ACA: Then and Now in NH
Ten years ago I was pregnant with my first born and was covered under Medicaid for pregnant women. I will always be thankful for that medical coverage. It ensured that my very intense delivery, and subsequent week long hospital stay, was covered and I was able to focus on being a first time mother while my husband went back to work.
In the ten years since, a lot has changed. I'm now a single mom of two kids and am self employed with an in home daycare. In the last couple of years, a lot has also changed for our family medically, and I'm so grateful for Medicaid expansion and that it covers chronic conditions.
Not only did I need heart surgery, my now 7 year old daughter and myself have Lupus, which is a life long disease. We're still in the process of understanding this disease for ourselves, and if it weren't for Medicaid covering pre-existing conditions, I wouldn't be able to get all of the testing needed to help my little girl understand how this disease is attacking her body, or get the medication she needs so that her own body no longer turns against her, causing possible death.
In more ways than one, we owe our literal lives to this insurance coverage. I'm so, so grateful.