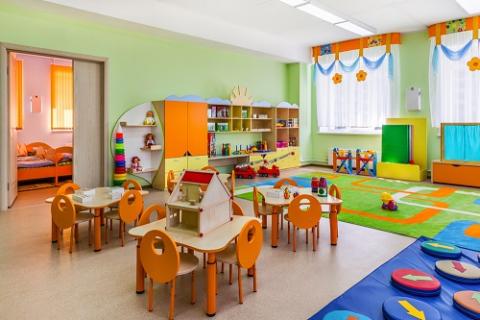 10 Tips For A Great Kindergarten Year
I'm sad to say this year I don't have a child in Kindergarten but I consider myself an expert since I have taught the grade for several years and I know the expectations of the children, parents, and teachers. It's such a sweet grade because many children haven't been to school prior to this experience and they're all so innocent and excited. Yet, it can be a stressful experience for everyone involved so below I've listed 10 Tips For A Great Kindergarten Year.
1. Plan to take the day off for your child – I'm not sure how it works in your district but in my experience, there is a "weaning process" in which children start off with half days that lead into full days. Whether your child is starting the year all-in or with shorter days, I would definitely consider taking their first day of school off of work to help your child transition smoothly. 
2. Start talking to your child about the schedule NOW- I know it's the begining of the school year but begin talking about school, the new schedule, and what will be happening during school so there are No surprises!
3. Label everything-  Make the life of the teacher easier and label everything sent into school with permanent marker or labels. Yes, even the tissue box!
 4. Seasonal change of clothes- Always send your child to school with 2 sets of seasonal clothing. Accidents DO happen especially during the early months when anxieties are high. Keep the clothing updated and label them with permanent marker too!
 5. Easily accessible clothing- If your child is NOT yet comfortable independently operating buttons or zippers, look for velcro and elastic pants. Teachers CANNOT assist children in the bathroom due to certain regulations.
 6.If your child begins crying- Say your good bye and walk away without looking back. Reassure them that you will be back and DO NOT leave without saying, "I'll see you soon" but when you walk away, DO NOT COME BACK just go…even if you want to cry yourself. I have been there!
7. Communicate with the teacher- Try to arrive earlier than you think is necessary to introduce yourself to your child's teacher. If you're not able to make a face to face connection, leave an email or a note introducing yourself and open the lines of communication right from the start.
8. Complete all necessary documents- And do it as early as possible! Just in case of an emergency, the administration and teachers need all important numbers and contact information on-hand. If there is a change in information later, notify the school immediately.
9. Set the routine- Children thrive on a consistent routine. Make sure they know what's going on and get them comfortable with the new schedule and work flow prior to the first day of school.
10. Sickness- This is the year that you'll think your child is a walking germ. If they have never been around other children, prepare for them being sick A LOT but know this will only build their immunity.
When in doubt, always take them to their pediatrician! It's important to follow up and if they are required to stay home after having symptoms, make arrangements to keep them home. It's important NOT to spread the germs in the classroom.
There are so many more I could include in this list but I thought these were the most valuable.
Just remind the children to have FUN and parents remember, "Kids will be kids!" The time goes by so fast so capture every moment of this foundation of education. Encourage your children to be the best little citizens they can be and have patience with them. This is the time when you will be seeing a lot of growth and development and you'll begin to identify how you can help your child further as they embark on this new journey.
This is just the beginning! Next year will be first grade and before you know it ….college! I am here to walk with you and please don't hesitate to reach out.
Care to share: What grade will your child be starting in just a few weeks? Any anxieties? Share…maybe I can help.
Editor's note: This piece was originally posted on MommyTeaches.com. It was published with permission.