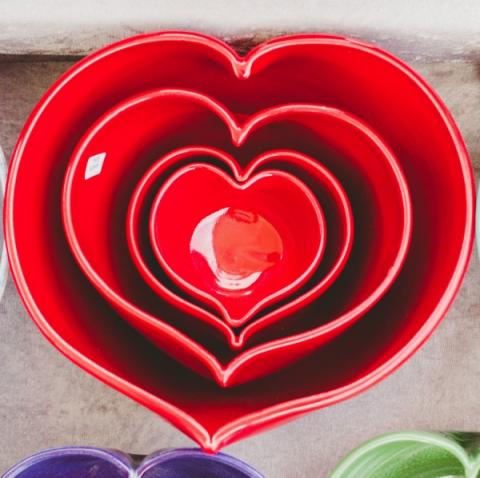 10 Easy Tips to Be Heart Healthy
It's American Heart Month and we teamed up with the American Heart Association and food blogger and recipe developer Diana Rodriguez to chat all about being heart healthy. Last week's tweet chat was all about Latinas and Heart health.
THE BAD NEWS: Heart disease affects women of all backgrounds, it is the leading cause of death in all racial/ethnic groups.
Hispanic women are highly affected. Part of it is an information gap:
Latina women are often busy taking care of others, but fail to take care of themselves, they often don't pay attention to the warning signs until it's too late.
Heart disease is the number one killer of women. It kills more women than cancer, yet we don't necessarily worry about it as we worry about other illnesses. Why?
There's a perception problem, we don't think it is as dangerous as it is. In reality, more women die from heart disease than any other disease, including cancer!
THE GOOD NEWS: 80 percent of heart disease can be prevented by making lifestyle changes!  
Here are 10 tips so you can lead a heart healthy life:
1. KNOW YOUR NUMBERS.
The important numbers to know are cholesterol (HDL and LDL), blood sugar, blood pressure and BMI - body mass index.
2. EAT YOUR COLORS.
Eat the rainbow!
3. USE SPICES.
Diana from Comprasyhogar & RecetasLatinasVeganas.com says you can use spices to retain flavor and make food delicious and healthy!  "Healthy cooking doesn't mean eating without taste, we can season food naturally with garlic, onion, nutritional yeast, oregano, pepper, among other salt-free condiments."
4. CUT OUT ADDED SUGARS AND REDUCE SODIUM.
5. REDUCE SODIUM INTAKE, PREFER DRIED HERBS OVER SALT.
6. PREFER BAKING, BROILING, STEAMING AND GRILLING OVER FRYING.
7. SAY NO TO JUNK FOOD!
8. IT IS IMPORTANT TO BE PHYSICALLY ACTIVE!
9. MAKE IT A FAMILY ACTIVITY. Eating healthy, working out, being active and cooking as a family will help instill good habits in all members of the family!
Migdalia shares how she uses  commercial breaks to get moving!
10. FUN FOOD PRESENTATION MAKES A DIFFERENCE:
For more information and yummy heart healthy recipes, visit AHA's site here.
Our friend Diana also has some great RecetasLatinaVeganas.com like this yummy lentil with curcuma:
Find out more about heart disease in the Latina community and the symptoms of heart disease please visit Go Red for Women here.
Tell us, how are you staying heart healthy?