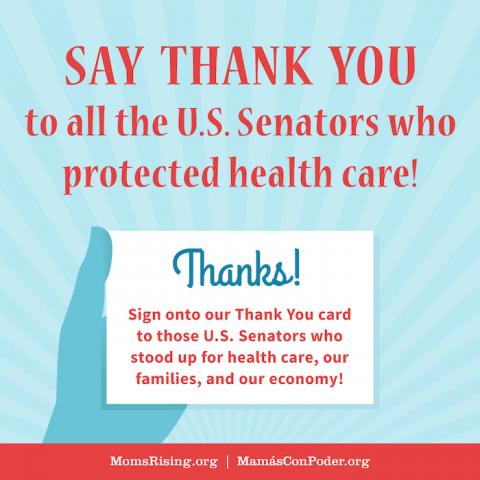 Your #5Actions for This Week!
What a week. WE WON! Health care was just saved in an extremely close vote in the U.S. Senate late this week due to people including you speaking up! THANK YOU! for taking hundreds of thousands of actions, making calls, signing onto letters, sharing your health care experiences, attending meetings, speaking out to members of Congress, and so, so, so much more! You. Were. Heard!
Never doubt that your voice, your stories, and your phone calls, can make a difference. It does. This is the proof.
Let's keep the momentum going.
This week our top actions include thanking healthcare champions, standing up for DREAMers, speaking out for healthy communities, and joining conversations around police reform and maternal justice. Please add your voice, and share with friends and family too. 
Thank you!  
1. Sign Our Thank You Card to U.S. Senators Who Stood up for Health Care!
BACKGROUND: Help us thank the members of Congress who stood up for us by voting NO on the disastrous "Skinny Bill" which would have kicked over 10 million people off health care, particularly Republican Senators Susan Collins (R-ME), Lisa Murkowski (R-AK), John McCain (R- AZ) and each and every single Democrat in the U.S. Senate. (Yes, every single one of them!)
2. Ask Congress to Stand With 800,000 Dreamers Across the Country! Defend the DREAM ACT!
BACKGROUND: Stand with young adults who have been here since they were children by protecting the path to citizenship for Dreamers!
Dreamers are young adults who were brought to America as children and raised in this country. As U.S. Senator Schumer stated, Dreamers are "Americans in every way but paperwork". Join us in asking legislators to stand with Dreamers and support Dream Acts currently under consideration in the House and Senate.
3. Tell FDA: NO Delays to Menu Labeling!
BACKGROUND: The FDA just proposed DELAYING menu labeling until 2018. Even worse: it may weaken how calories are labeled or make them harder to find. This is bad news for families. Eighty percent of Americans support menu labeling in chain restaurants (including coffee shops and movie theaters with over 20 locations), and 81% support having restaurants provide information about prepared foods. Can you join us in speaking out? WE're delivering your signatures to the FDA NEXT WEEK, and want to make as loud a noise as possible. 
4. Share Your Story for Police Reform!
BACKGROUND: In April, fifteen year old Jordan Edwards and his brothers were driving away from a party when he was shot in the head and killed by Police Officer Roy Oliver. In 2016, 963 people were shot and killed by police. Studies show that even though White Americans outnumber Black Americans five-fold, Black people are three times more likely than White people to be killed when they encounter the police in the US. There is a systemic lack of justice that families face when their loved ones are killed, hurt or experience police misconduct. We need your voice to illustrate the impacts and realities of what is happening on the ground, all over the country. Can you share your story? We'll compile a message book for decisionmakers with the voices of supporters and of families adversely affected by police violence and misconduct.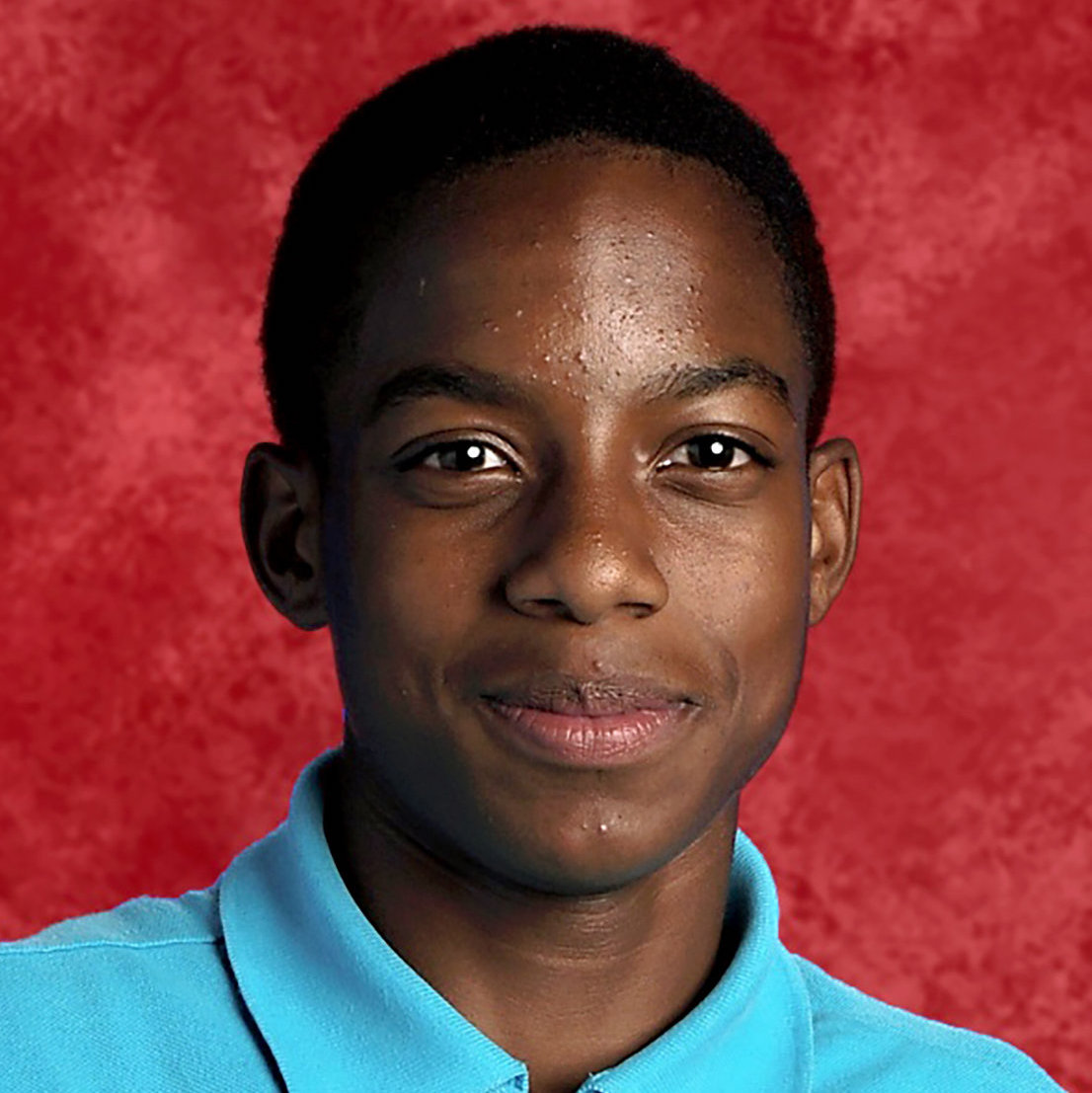 5. Join the Infant/Maternal Health & Birth Story Twitterstorm
BACKGROUND: Did you know that the U.S. has one of the worst maternal and infant mortality rates of any wealthy nation? Infants in the U.S. are less likely to make it to their first birthdays than babies in other wealthy nations and our maternal death rates have increased steadily over the past 20 years. And Black women are 3-4x more likely to die of childbirth-related causes than White women, independent of age, education and parity. Join MomsRising this Monday, July 31, 8-9pm ET  for a Twitterstorm at #MaternalJustice. Also please share YOUR birth story or the birth story of someone you love!
Thank you for all you do superheroes! #KeepMarching!