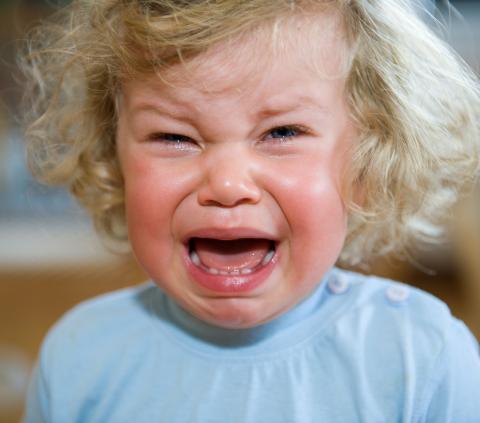 What's the best way to stop a tantrum? Call in the MOMS!
Progress! This week, the U.S. House did what was right by rejecting President Trump's unconstitutional misuse of national emergency powers to secure funding for his harmful wall.
This unconstitutional power grab is a step toward unchecked authoritarianism and we need EVERYONE to speak out!
**Quick signature! The U.S. Senate must act NOW to restore the separation of powers and stop President Trump's power grab through his misuse of emergency powers.
What happened? In a nonsensical tantrum, President Trump declared a fake national emergency in order to secure funding for his harmful wall after he failed to pressure Congress to give it to him. Our nation's moms will not sit by as the President recklessly misuses emergency powers to waste our tax dollars and undermine our democracy.
What's the best way to stop a tantrum? Call in the MOMS! 
Why? We know we can do better, be better, protect our democracy, be greater than the fear that Trump's spreading, and not give in to Trump's tantrums. In fact, we know from years of childrearing that failure to get your way is not a national emergency. In reality, undermining Congress by manufacturing a crisis in order to build a wall the country neither wants, nor needs, is a gross violation of the President's powers and a dangerous step towards authoritarianism.
Trump manufactured a fake crisis at the border, but it has nothing to do with his unnecessary and destructive wall. The real crisis is that there are still children who have been separated from their families by the Trump administration. The laundry list of human rights abuses by the Trump administration continues to grow: The administration is still throwing asylum seekers in desolate "ice boxes;" regularly denying or short circuiting due-process; and turning away vulnerable children, women and men. The cruelty, civil rights, and coercion issues are far from solved.
**Sign now! Tell your U.S. Senators to immediately condemn President Trump's gross overreach and pass the joint resolution to terminate President Trump's unconstitutional emergency declaration.
Our founding fathers did not want the military intruding on civilian life, as is enshrined in both the Constitution and our laws. (And we know we are greater than the fear that Donald Trump is spreading—so we're speaking out and we hope you do too.)
In addition, the Constitution gives Congress the power of the purse, NOT the Presidency. As such, declaring a fake national emergency to try to obtain money for his harmful wall, President Trump is threatening the balance of power between the institutions of our democracy and jeopardizing the well-being of military families and border communities.
Add your name to stop President Trump's unconstitutional power grab!