Talking to the President, War on Poverty and More in Weekly Blog Roundup!
It's been a busy January at MomsRising so far. We've been tackling a variety of issues and we're revving up for the President's State of the Union address coming up next Tuesday, January 28. (If you're on Twitter, join us @MomsRising!) Our members and partners have also been hard at work – check out a few of their stories from our MomsRising blog below!

#Radio This Week! — Democracy Is Not A Spectator Sport!
An exciting group of guests joined MomsRising CEO/Executive Director Kristin Rowe-Finkbeiner for the radio show this past week, showing how you can make a difference and find your voice. Bryce Covert, author and Economic Policy Editor for Think Progress; Felicia Willems of MomsRising.org; Justina Chen, award-winning author; and Garlin Gilchrist II of MoveOn.org discussed their experiences.
You can listen to the show on 1480 AM WeAct Radio in Washington, D.C., TuneIn and iTunes.
****
Telling the President My Story
Monica Weeks got the opportunity of a lifetime when she introduced President Barack Obama at the White House for an event related to the Affordable Care Act. Weeks, a Project Coordinator for the Sustainable Finance team at the World Resources Institute and a freelance photographer, describes her own battle with Crohn's Disease. Read this MomsRising blog post to see what affordable health care means to her.
****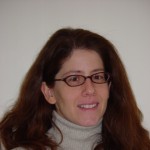 Maryland 2.0: Activists Gear Up for New Campaign Against Shackling
Blogging on the "Healthy Births for Incarcerated Women Act," Rachel Roth discusses ways people can show their support and continue bringing momentum on the bill. Read more on her perspective in this MomsRising blog post.
****
Feminism and Motherhood Are Not Incompatible.
Diana Limongi, publisher of the LadydeeLG blog, discusses Michelle Cotttle's article on in Politico and the First Lady Michelle Obama's role as "Mom-In-Chief." Check out her MomsRising blog post where she blogs about her own experience as a feminist and a mother.
****
On Pesticides, Soap and Common Sense
Kristin Schafer, Policy and Communications Director with Pesticide Action Network in Oakland, highlights pesticides like triclosan in products. She responds to the FDA's announcement on triclosan in this MomsRising blog post.
****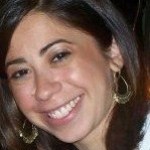 War on Poverty Made Strides for Children, but We Can Do Better
Highlighting the 50th anniversary of President Lyndon B. Johnson's declaration of the War on Poverty, Cara Baldari writes about the child poverty rate and programs such as SNAP and EITC. Her story, first featured on the First Focus blog, can be read here on the MomsRising blog.
****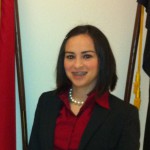 How Head Start Helped My Daughter with Special Needs
Sheila Arias, a Health Coordinator for Early Head Start in Durham, North Carolina, saw the impact that Head Start had for her daughter Jaslene. Find out more on the support Head Start provides for pregnant moms, families and young children in her MomsRising blog post.