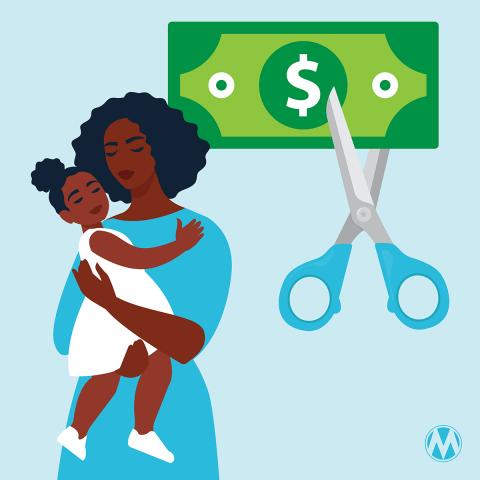 Starting October 1, 2023 childcare providers get free or $15 child care!
Did you hear the great news……?! 
I taught at a Montessori preschool for 15 years. I loved my job, and it was an honor to guide some of Washington's youngest learners and help them develop essential cognitive and social skills. But I was never paid a living wage, and I struggled to make ends meet. 
I especially struggled the most after having my son Malcolm- Xion in 2020, with finding childcare on a teachers salary. Ironically, we quickly realized we couldn't afford the high cost of child care. My employer offered a discount for teachers, but the cost was still well beyond what we could afford. We looked at other programs but those weren't affordable either. 
Because we couldn't find affordable child care, I had to leave the job I loved to care for my son. This same issue has happened for so many teachers but thankfully change has come! On Apr 11, 2023 SB 5225 was passed into legislation and this bill will greatly impact teachers and childcare providers like you and me. 
Why is SB 5225 important? 
Starting October 1, 2023 SB 5225 WCCC will expand access to affordable child care for families in three ways: 
Provides free or $15/month child care for child care employees with a household income up to 85% of the state median income - for a family of four that's a household income of $8,035 or less. This will ensure teachers can afford to stay in the classrooms families depend on for care 

Expands access to the Working Connections Child Care subsidy for all income-qualifying children, including children who are undocumented. This is a huge win for immigrant families in our state. 

Grants access to subsidized child care for parents who have participated in specialty or therapeutic courts in the last six months (as defendants or victims of crimes) 
Here is a chart to see if you and your family qualify: January 2023- January 2024 
Number in Family   Median Income 
     1                              $4,177    
      2                             $5,463
      3                             $6,749
      4                             $8,035
      5                             $9,320
      6                             $10,606
      7                             $10,847
      8                             $11,089
      9                             $11,330
     10                             $11,571
    Add for each additional member     $241
This is such a great victory for childcare providers because it takes away the stress of having to afford huge out of pocket child care expenses. For childcare providers that are interested in the benefits of SB 5225 here are the eligibility requirements: 
To be eligible for these benefits through  WCCC  the household's annual income is  to be at or below 85 percent.  For a family of four that's a household income of $8,035 or less. 
The child is less than 13, or less than 19 with a special need
You must be working at a  licensed child care center or as a family home provider;
And the household meets all other program eligibility requirements.Your copayment  will be a maximum of  $15 copayment.
See I told you it will be great news! Let's celebrate and share the great news about SB 5225.