Take Action!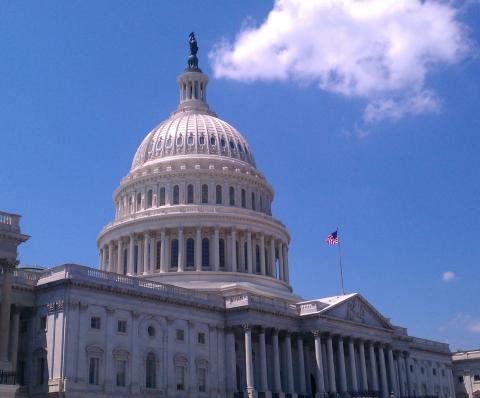 Quick actions against Trump's manufactured "emergency"
Ugh. President Trump has manufactured a crisis and is now moving forward with an undemocratic power grab because Congress and the American public refuse to indulge his tantrums.
To this we say: No way. And we need your help in 3 fast ways below to stop this (It'll only take you a minute to make a big impact).
Why? We know we can do better, be better, protect our democracy, be greater than the fear Trump's spreading, and not give in to Trump's tantrums. In fact, we know from years of childrearing that failure to get your way is not a national emergency. In reality undermining Congress by manufacturing a crisis in order to build a wall the country neither wants nor needs is a gross violation of the President's powers and a dangerous step towards authoritarianism.
**It is critically important for EVERYONE to speak out against this power grab by President Trump! We're fired up and know you are, too. Here is how you can channel your energy into action over the next few days:
Write a letter to the editor! Members of Congress are on recess right now and home in their districts. Use our simple (almost magical) tool to quickly and easily send a letter to the editor of your local newspaper.

Attend a Rally or Town Hall near you! Join with others in your community who are fired up at events across the nation to speak out against President Trump's fake national emergency.
*Here's a link where you can download and print a MomsRising sign to take with you.

Call your U.S. Senators and tell them to support a joint resolution to end Trump's emergency status and stop his misuse of national emergency powers. (Our new tech tool makes calling quick and easy - we'll walk you through every step and even dial for you!)
Trump manufactured a crisis at the border, but it has nothing to do with his unnecessary and destructive wall. The real crisis is that there are still children who have been separated from their families by the Trump administration. The laundry list of human rights abuses by the Trump administration continues to grow: The administration is still throwing asylum seekers in desolate "ice boxes;" regularly denying or short circuiting due-process; and turning away vulnerable children, women and men. The cruelty, civil rights, and coercion issues are far from solved. We need your help.
Our nation's moms will not sit by as the President recklessly misuses emergency powers to waste our tax dollars and undermine our democracy. And we know we are greater than the fear that Donald Trump is spreading—so we're speaking out and we hope you do too.