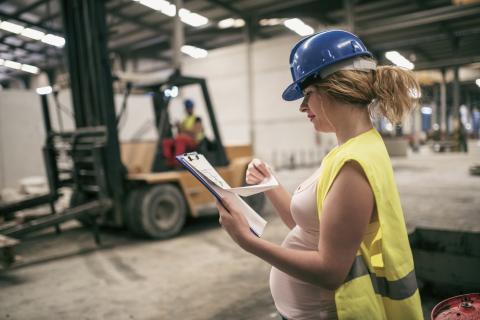 Pregnant Workers Fairness Act = Policy Win For All
More than forty years have passed since pregnancy discrimination became illegal, yet pregnant workers are not always receiving the accommodations needed to ensure their wellbeing. Over the last decade the PWFA has been introduced many times but only recently passed the House in May of 2021 and then the Senate HELP committee in August of the same year. 
Anticipating the birth of a child involves a lot of preparation including adequate prenatal care, purchasing necessary items and learning how the addition of a new family member will affect a household. Not all jobs are ideal for a pregnant worker and there must be an alternative to taking unpaid leave or quitting altogether if the working conditions are unsafe. Even in industries where the work is relatively safe, employers might not offer simple modifications or alternate duties to protect the health of their pregnant workers. Unfortunately without further protections, this is the reality many families in America are faced with. 
Passing the PWFA in the Senate benefits workers and employers alike. By clearing up what accommodations should be made, pregnant workers can continue to support their family and advance their career while employers retain competent, trained employees. It already passed with bipartisan support in the House. Twice. Maternal mortality rates are rising and women make up more than half of the workforce - even if only slightly. If we value their work and their lives, we must protect pregnant workers and pass the PWFA now.
It's a Policy Win For All.