People are sick and tired of being sick and tired.
"We must move beyond advocating for earned paid sick days, to implementing a culture of self-care in our movement. The lip service that is paid to self-care is not enough, and change can only occur if we take a people-first approach to our work."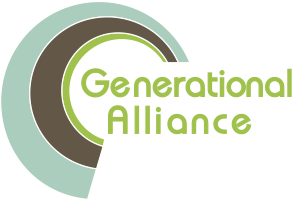 In March, the Generational Alliance brought together its 22 member organizations that represent national, progressive youth organizations that build power and community for the emerging majority of young people of color, women, LGBTQ folks, and low-income communities.  One of the hopes that our members had during the convening was that the Gen Alliance could use their unique position in the movement to facilitate self-care conversations within organizations. Many of them shared the belief that more dedication to self-care would drastically improve their lives.
Many of us have heard the earned sick days argument or have tried to move policy around it. When workers are not allowed to take paid sick time off, there are severe consequences for everyone. Medium and low-wage workers cannot afford to take days off, which means that they go to work, even when they are violently ill. Sick workers can pose serious health concerns to colleagues and the customers they interact with. In some cases, workers risk consequences or losing their job if they have to call into work. Not allowing workers to take care of themselves when they need it can have negative long-term impacts on both the worker (poor health, burnout) and the employer (lower productivity and lawsuits).
Many labor and nonprofit organizations claim to get it! But do we?
The New Economics Foundation, says that there is nothing natural or inevitable about a 40-hour workweek. We think it is unsustainable, period. The 40-hour workweek traps people in a vicious cycle consisting of work and consumption. You live to work, you work to earn money, and you earn money to consume things. And let's be honest about how we consistently work over 40 hours a week. If you count those happy hours or speaking engagements on the weekend, you're well into the 50th hour.
We need to base work on deliverables and not time. We need to stop our culture of shaming people for taking a mental health or sick day. We need to let people create their own boundaries, such as: not answering emails after 7 PM, not working on the weekends, or being home at a decent time to tuck their children into bed.
It has always been the model of the progressive movement to lead on what we want the world to look like. If we want for corporations, the government and other employers to honor their employees with earned paid sick days, we should practice what we preach and model those same policies that we advocate for.