Paid Sick Days: A Matter of Life and Death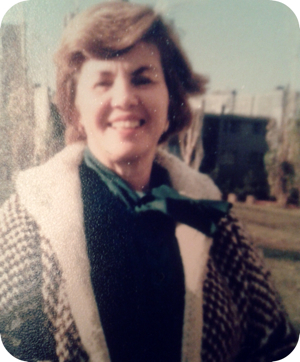 I have paid sick days but, sadly, know firsthand that we're all at risk if we don't ensure that everyone has this basic benefit.
My mother, a Holocaust survivor, developed Parkinson's disease and had a major stroke. She was hospitalized and then sent to a nursing home. The doctors told my father that there was nothing further they could do for her that couldn't be done at home, and as a result, my 85-year old-father took my mother home to care for her. As she needed a feeding tube and was in a semi-coma, he needed some additional assistance. We recruited a home health care aide who came for four hours a day to help him provide care for my mother. The aide, a lovely and caring person who took good care of my mother, unfortunately, struggled to have enough money to live on. Even though she lived a considerable distance from my parent's home, she walked to work to save the $2.25 subway fare.
In January of this year our aide called in sick with the flu. However, she still came into work the next day -- clearly still sick, but unable to simply stay home and recover if she were also to lose a day's pay. My father felt sorry for the aide and didn't want to send her home knowing how badly she needed the money. Though earlier in the season my parents had flu shots and the aide wore gloves and a mask, both of my parents contracted the flu. Our doctor was called immediately and administered Tamiflu.
My mother died three days later.
My family is heartbroken and devastated. My father now not only grieves for my mom's death, but bears unwarranted guilt in being placed in a horrible no-win situation. He doesn't deserve this -- he took unbelievable care of my mom (often sacrificing his own health).
Our aide feels terrible as well. If she had access to paid sick days when she had the flu she never would have come to our home and my mother would still be alive.
Having over 40 million workers in the United States without such benefit affects all of us, even those of us that receive paid sick days. We need a law that makes sure anyone who is sick can stay at home to recover from their illness and to prevent that illness from being conveyed to others. We need a national standard regarding paid sick days so that no family will have to go through what mine has.