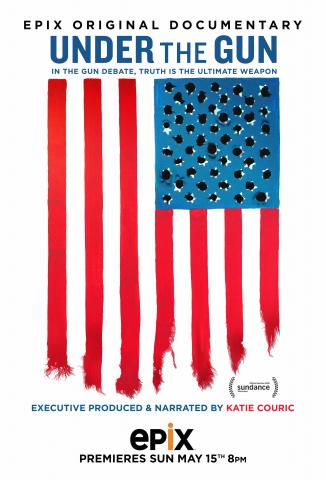 Michigan Moms: Come to a screening of Katie Couric's new film about guns!
Would you come with me to the movies the week of May 9th? MomsRising, along with our partners Michigan Million Mom March and the Michigan Coalition to Prevent Gun Violence, are going to be holding screenings across Michigan of Katie Couric's new documentary, Under the Gun, about gun violence in America and we'd love to have you join us!
There will be free screenings in Ann Arbor, East Lansing, and Troy. Can you attend one of the events? RSVP here!
Under the Gun examines why, despite the increase in deaths at the hands of guns and the outpouring of shock and outrage that comes with it, our nation has failed to respond with meaningful action. Through the lens of families impacted by the mass shootings in Newtown, Aurora, Isla Vista, and Tucson, as well as daily gun violence in Chicago, the film examines why our national politicians are refusing to act and what is being done at the state and local levels.
It's an excellent film and after we all watch it together there will be an opportunity to speak with leaders in the community who are working on gun violence prevention. The film will officially be released nationwide in mid-May but this is an opportunity to see it first, along with other members of your community. We would love to have you there!
**Can you attend one of the screenings?
There are three screenings throughout the state. Here are the details:
ANN ARBOR
Monday, May 9th at 7pm
Jewish Community Center of Ann Arbor
2935 Birch Hollow Drive
EAST LANSING
Wednesday, May 11th at 7pm
Hannah Community Center
819 Abbot Road
TROY
Thursday, May 12th at 7pm
Lutheran Church of the Master
3333 Coolidge Hwy
It's going to be a powerful evening, and I hope you'll join us.  RSVP NOW!
Feel free to invite others—this event is open to all (but might not be appropriate for young children). You can send your family and friends the RSVP page after you sign up using this link: http://action.momsrising.org/survey/UndertheGun_MI/.
Hope to see you at the Under the Gun screening!