Let's Blog4Health! Day Three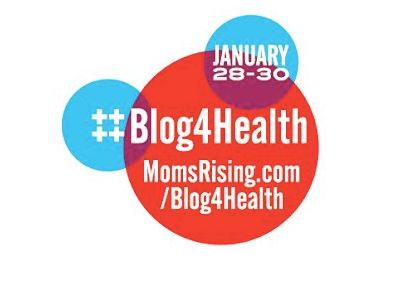 To read more stories, click on "Let's Blog4Health! Day One" and "Let's Blog4Health! Day Two."
More than 10 million people have enrolled for healthcare coverage under the Affordable Care Act (ACA). Yet, millions more are still uninsured, paying too much for health insurance, or unaware that they are eligible for affordable or no-cost coverage.
This is the third day, in which we are partnering with healthcare advocates and bloggers across the country in order to encourage everyone who has signed up for health insurance under the law to share their story and shed light on the process. We have been disseminating these stories from all different sources by state, and over three days.
Sharing our stories is powerful. It is the reason the ACA was passed in the first place. Stories are equally important to encourage people to enroll in a healthcare plan. Please feel free to share your or your family's healthcare story in the comments section below and share this link far and wide. Together we are a powerful force for healthy families!
National (More than one state mentioned)
"TAKE ACTION: Info for the older adults in your life!", by Felicia Willems, MomsRising.org
"Personal Stories", by Get Covered America
"The Health Reform Law Means That Women Have Insurance for Maternity Care", by Micole Allekotte, National Women's Law Center
"My Obamacare Story", by MoveOn.org
"Affordable Care Act Helps Millions But Language Access Hampers Legislation's Success", by Priscilla Huang, Asian & Pacific Islander American Health Forum
"The Coverage Gap Posts Risks to Low-Income Women's Health", by Stephanie Glover and Danielle Garrett, National Women's Law Center
"What Has Obamacare Done for Me Lately?", Tumblr
Alabama
"Obamacare Works", by Tavia C., Repton, AL, Planned Parenthood
California
"I signed up for Obamacare! An empowered consumer", by Elaine Post, CNN Money
"Obamacare Works", by Julie S., Sacramento, CA, Planned Parenthood
"Estado crítico: un joven inquieto explora Obamacare -- V Parte (Incluye VIDEO)", por Luis Veloz, Univision
"Celebrating Health Reform", by My Foxy Family
"Covered CA Goes Bilingual!", by Nina Perez, MomsRising.org
"'Obamacare': Camino a su bienestar", por Patricia A. González-Portillo, La Opinión
Colorado
"Getting signed up: Kate from Colorado", by Sarah Melecki, Consumer Reports
"Obamacare Works", by Teresa M., Arvada, CO, Planned Parenthood
Connecticut
"Obamacare Works", by Juneal B., Windsor, CT, Planned Parenthood
Delaware
"Obamacare Works", by Janny K., Milford, DE, Planned Parenthood
Florida
"I Signed Up for Obamacare!", by Alan Meeks, CNN Money
"Obamacare Works", by Alexa N., Orlando, FL, Planned Parenthood
"NBA's Magic Johnson, Alonzo Mourning Latest Celebs to Promote ObamaCare", by Bruce Japsen, Forbes
"The fog of health reform: Why there's so much bad information about Obamacare", by Ezra Klein, Washington Post

"More Than Half of 158,000 Signing Up for ACA Insurance in Fla. Are Women", by Kelli Kennedy, Associated Press
"Estado crítico: un joven inquieto explora Obamacare -- I Parte" (Incluye VIDEO), por Luis Veloz, Univision
Georgia
"Obamacare Works", by Gail D., Tyrone, GA, Planned Parenthood
"Officially signed up for Obamacare. I haven't had health insurance since I was 18 so this is exciting I MAY GET A CHECK-UP NOW (well, when it goes into effect on Feb 1st lol)." -Lauren, 25, on Tumblr
"Getting signed up: Barbara from Georgia", by Sarah Melecki, Consumer Reports
Illinois

"This is Why Health Care Reform Matters", by Sam of Illinois, BarackObama.com
"Estado crítico: un joven inquieto explora Obamacare -- II Parte (Incluye VIDEO)", por Luis Veloz, Univision
Indiana
"This Is Why Health Care Reform Matters", by Holly of Indiana, BarackObama.com
Kentucky
"Retired Medical Technologist Gets a $600/Month Subsidy Thanks to New Healthcare Law", by SEIU Communications
"In rural Kentucky, health-care debate takes back seat as the long-uninsured line up", by Stephanie McCrummen, Washington Post
Maryland
"I Am Voting for My Daughter's Health Care Security", by Emily Townsend, MomsRising.org
Massachusetts
"Estado crítico: un joven inquieto explora Obamacare -- IV Parte (Incluye VIDEO)", por Luis Veloz, Univision
"Faces of Affordable Care: Yvonne", by Sili Recio, My Mamihood
Michigan
"I'm the story Obamacare's opponents don't want you to hear", by Amy Lynn Smith, Eclectablog
"Diane's Enrollment Story: Living Without Fear", by U.S. Health and Human Services
New Hampshire
New York
"We Are In Charge of Our Health With the Affordable Care Act", by Eileen, Mommy Teaches
"This is Why Health Care Reform Matters", by John, Small Business Owner in New York, BarackObama.com
North Carolina
"Because I'll have insurance, I'm not going to live every day of my life in fear", by SEIU Communications
"Cadillac Health Insurance", by Stephanie Lormand, Scattermom
Tennessee
"This is Why Health Care Reform Matters", by Joshua of Tennessee, BarackObama.com
Texas
"Texas Finalizes Rules for Health Care Navigators", by Becca Aaronson, The Texas Tribune
"Nuevas clínicas en la comunidad", por Gustavo Rangel, La Opinión
"North Texas woman pleads for help removing massive cyst", by Janet St. James, KENS5.com
"I Am Voting For Our Family's Financial Stability", by Kari Anne Roy, MomsRising.org
"Estado crítico: un joven inquieto explora Obamacare -- III Parte (Incluye VIDEO)", por Luis Veloz, Univision
"Garcia, Sinatra: Millions move toward a healthier Texas on Tuesday", by Mimi Garcia and Christine Sinatra, Austin American-Statesman
"Getting Signed Up: Scott from Texas", by Sarah Melecki, Consumer Reports
"Let's Enroll Texas: Real Texas, Real Health Coverage Stories", by Texas Well and Healthy
"Yay for Obamacare", by StealthArcheologist, Tumblr
Virginia


"Getting Signed Up: Shay from Virginia", by Sarah Melecki, Consumer Reports
Washington, D.C.
"A Look Back", by Aaron Smith, Young Invincibles
"Why Contraceptive Coverage Is important for My Health and Economic Security", by Hanna Sherrill, Brown University
"Obamacare Works", by Kathryn F., Washington D.C., Planned Parenthood
"The Health Care Law: Provides New Peace of Mind for Millions of People with Chronic Health Conditions -- Like Me", by Lisa Codispoti, National Women's Law Center
"What the ACA at 1 Does for Me at 21", by Nicole Parreira, National Women's Law Center