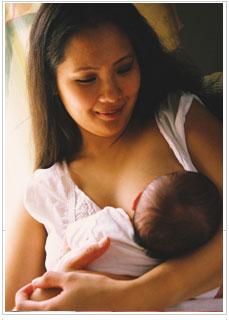 It's Breastfeeding Month. Here's How Getting Covered Could Help.
The American Academy of Pediatrics' recommends that babies be breastfed exclusively for the first 6 months of their lives and that breastfeeding continues for the child's first year. Unfortunately, a lot of moms who have tried nursing their children can tell you that's often easier said than done. The Centers for Disease Control found only 14.5% of 6-month-old babies in Texas are exclusively breastfed.
Many mothers run into real difficulties trying to establish breastfeeding or continuing to feed their babies the way that doctors recommend. And for moms who work outside the home, expensive breast pumps that cost hundreds of dollars and a lack of support in the workplace can add to the challenges.
The good news is the Affordable Care Act offers new help and support, and Get Covered America in Texas is helping to spread the word:
Having challenges? The services of a lactation consultant are covered in health plans sold in the Health Insurance Marketplace.
Sticker shock? Breast pumps are often fully covered.
Facing a medical concern? Prescriptions and rentals of supports like hospital-grade breast pumps are also covered when recommended by a doctor.
Want to discuss concerns with your baby's doctor? Pediatric well-baby visits are fully covered with no out-of-pocket cost.
Need coverage for you or your newborn to see a doctor? If you're uninsured, the arrival of a new baby may open up an opportunity for the whole family to enroll in health insurance. (Learn more from GetCoveredAmerica.org.)
Need to pump at work? The Affordable Care Act requires employers to provide a private space to pump and break times for nursing mothers.
August is National Breastfeeding Month, so be sure to let others know the ACA is here to help more families meet their breastfeeding goals. 
****
This piece was originally posted on Get Covered America.