I Am Voting to Keep My Son Healthy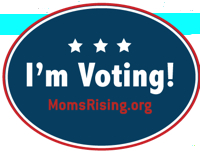 I'm voting for the healthcare security of my eight-year-old son who is a leukemia survivor.
Prior to the Affordable Care Act, I was told by every insurance broker who I spoke with that no insurance company would sell us coverage for our son because of his pre-existing condition. He was considered "uninsurable" until he had been off treatment for at least 5 years.
But keeping him insured and monitored is key to keeping him healthy. According to the American Cancer Society, leukemia is the most common cancer in children and adolescents. However, overall survival rates of children with cancer have increased due to advances in treatment and monitoring.
Thanks to the Affordable Care Act, my son now has access to the on-going health coverage he needs. The new consumer protections prohibit insurance companies from denying insurance to children like my son who have a pre-existing condition. It's made all the difference in the world to us.
Making sure that my son will never be denied insurance because he had leukemia is a big reason why I'm voting in the November election.
Check out why other MomsRising members are voting on our cool interactive map. Don't forget to share your story!
Fired up? Join MomsRising today - it's free!