I Am Voting For My Son's Health, His Future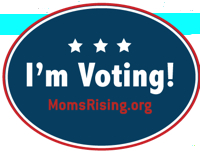 I'm the proud mother of two wonderful boys with bright futures. Unfortunately, one of my sons has a serious pre-existing condition: cystic fibrosis.
For him, access to health care is the key to that bright future. That's why I'm voting in November's election and why I'm urging everyone who cares about kids with pre-existing health conditions to vote too. Parents of children with pre-existing conditions have to act today to protect our kids' futures.
According to the Cystic Fibrosis Foundation, approximately 30,000 children and adults have cystic fibrosis and about 1,000 new cases are diagnosed each year. There is no cure for cystic fibrosis at this time, but consistent treatment from qualified medical professionals is key to staying healthy.
Yet, I have heard about the tremendous challenges faced by young adults with cystic fibrosis in finding health insurance. Young adults with cystic fibrosis are often denied insurance coverage and also face barriers in their careers as they make work and life choices that are dictated by a limited set of health care options. That's not the future I want for my son.
Because of the Affordable Care Act, my son will be able to get the care and treatment he needs. He will be able to stay on our insurance until he's 26 and after that no insurance company will be able to deny him coverage because of his pre-existing condition. And we won't have to worry about lifetime limits on his coverage. Significantly, he won't have to base his decisions about a job or a career on health care coverage.
As a mom, there is nothing more valuable to me than my children's future and, for this reason, I will have my family's healthcare security in my mind as I vote next month.
Please join me in voting this November!
Check out why other MomsRising members are voting on our cool interactive map. Don't forget to share your story!