I am fasting for an immigration reform that strengthens families
Editor's Note: More than 1,200 women from 70 organizations are fasting in 35 states for immigration reform that keeps families together and treats women fairly this month. The month of fasting will culminate April 7-9th, 2014 when 100 women will fast in DC for 48 hours.
Click here to sign the petition urging Speaker Boehner to meet with these courageous women in DC in April.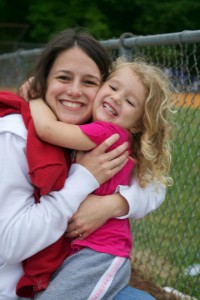 My name is Beth Messersmith, and I'm fasting both as the NC Campaign Director for MomsRising, a grassroots organization with more than 28,000 NC members and more than a million members nationwide, and as a NC mom myself.
As mothers, we are calling for inclusive immigration reform that strengthens families, and aligns with our nation's values.
Immigration reform is especially critical for immigrant mothers who work hard to contribute to our communities and care for their families, but who live in fear that any day they could be separated from their children. An estimated 5.5 million children live with this fear every day, and currently more than 5,100 children are in foster care after having been being separated from their parents.
An immigration policy that makes children afraid of being separated from their parents is not reflective of our shared values as a people. Congress must come together to develop policies that are good for all our families, and recognize the damaging effects of separating American children from their parents or forcing them to start over in a country that is not their own.
Families belong together. And parents in our country should be able to work hard and be able to provide for the well-being of their families.
Together we can build a fair, effective and commonsense immigration system that lives up to our heritage as a nation of immigrants. Now is the time for comprehensive, and inclusive, immigration reform that strengthens our families, unifies our communities, supports our national economy, and includes a roadmap to citizenship for aspiring citizens. We cannot allow immigration reform to get bogged down in an endless debate. Now is the time.